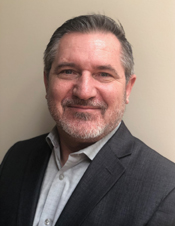 Card Concepts Inc. – a provider of payment, marketing and management solutions to the vended laundry industry, headquartered in Addison, Ill. – has announced Michael Sokolowski as its new national retail account manager. Sokolowski will be responsible for new business development in the laundromat space – working with equipment distributors, store owners and new investors to find the right CCI solution for their applications.
Sokolowski is a 28-year veteran of the vended laundry industry. In 1992, he opened the first of two successful laundromats he would operate within the Chicago market. Both stores were fully attended, 24-hour, large-format operations.
In addition, from 1999 to 2002, he served as treasurer of the Coin Laundry Association's Board of Directors, as well as president of that trade organization's Illinois affiliate.
In 2002, Michael joined the CLA full-time as its chief operating officer, a position he held until 2019.
As a multi-store owner, Sokolowski benefitted from the experience and knowledge of friends who were already in the business and who served as invaluable mentors during those earlier years. He feels extremely fortunate to have begun his laundry career with such a strong foundation.
"We are all very excited to have Michael join the CCI team," said CCI President Steve Marcionetti. "His extensive experience in the vended laundry industry will be invaluable to our distributors and store owners."
Sokolowski is thrilled to continue his career in the laundry industry as a member of the CCI team.
"As a former store owner myself, I'm very excited to be working with distributors and their customers, to help them build and run successful laundromats," he explained. "The great products and strong support that Card Concepts offers to its customers is the best in the business, and I'm delighted to be joining the team."