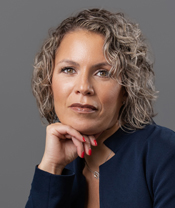 Eastern Funding LLC recently named Nancy Robles its chief operating officer. Robles previously served as the company's executive vice president of operations and compliance officer. In her new role, she will be responsible for all of the company's day-to-day operational and administrative functions. She will continue to report to Eastern Funding President Michael Fanger.
"Nancy has been instrumental in our growth and success since 2005," Fanger said. "During that period, our loan portfolio rose from less than $100 million to more than $1 billion. Her proactive and visionary leadership has propelled Eastern to become one of the premier finance companies nationally in the industries we serve. I'm proud to have one of the top women in equipment and commercial financing anywhere as our chief operating officer. I'm confident that she will continue to lead us to achieve greater operational excellence."
Robles joined Eastern Funding in 2005 from Fleet Healthcare Capital Leasing/Bank of America. During her tenure at Eastern, she has managed the company's operations functions including credit, compliance, documentation, funding, loan servicing, legal and work-out, and human resources.
Robles also serves on the board of the Berkeley College Scholarship Foundation, the Berkeley College MBA and Legal Studies Committees, and the Coin Laundry Association's Diversity and Inclusion Committee.
"I'm thrilled to play such an important role in charting the course to greater success for our company," she noted. "I will work to ensure that we continue to provide more innovative and best-in-class financing solutions to our customers. In addition, I will be relentless in making sure Eastern Funding remains a great place to work for our employees."