An Interview with 4WARD Energy Solutions President Chris Ward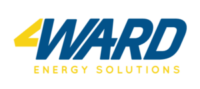 Chris Ward is the president and founder of 4WARD Energy Solutions, a national energy consultant firm in Houston.4WARD focuses on educating commercial and residential clients as to their options to participate in utility deregulation and take advantage of utility rebates.
Ward has been in the energy consulting industry for nine years. He has worked for multiple natural gas suppliers, as well as a national broker and consultant before establishing 4WARD Energy in 2018.
Prior to his energy consulting career, Ward worked in the telecommunications industry for AT&T and the executive search industry for Allen Austin, both also located in Houston. He attended McNeese State University in Lake Charles, La., where he earned a bachelor's degree in business management and marketing.
Chris has been involved with the Coin Laundry Association since November 2010, when he attended his first CLA meeting in Ft. Lauderdale, Fla. Since then, he has helped the CLA and its members navigate the ever-changing deregulated energy industry though continuing education and membership buying programs.
Tell me about 4WARD Energy Solutions and the services it offers.
4WARD Energy Solutions is a national energy management and consulting firm, with its headquarters in Houston.
We help our clients achieve their goals by offering various professional services – including developing energy management programs tailored to their specific operational needs; assisting with the procurement of energy services, contract negotiation and utility rebates; and providing reliable market intelligence.
At 4WARD, we are focused on results and turning every challenge into an opportunity. We possess the capabilities, expertise and drive to continuously add value to our clients. We leverage our relationships with retail electric providers, natural gas suppliers and utilities to obtain the lowest rates and optimal terms with providers that rank highest in customer service.
We're a full-service consulting firm, specializing in electricity and natural gas procurement. However, we also offer services such as energy-efficiency consulting – everything from LED lighting to solar and HVAC, any type of improvement that you might add to your business or structure. We also assist with issues like sales tax savings, expense reduction and anything further you would pursue to try to save money on energy.
Explain the program you're currently offering CLA members.
The CLA energy program was started back in November 2010 with the Florida market for natural gas. Then, during the middle of last year, CLA President Brian Wallace gave me the go-ahead to start putting the plans in place to expand the program. We chose five pilot areas, which include Georgia, Illinois, Pennsylvania, New Jersey and Florida. And I feel we've made really nice progress.
We're offering laundry owners a free energy analysis of their electricity and natural gas usage. They provide us with some data with regard to what they're currently doing with their current provider, and we analyze it and show them where we think there might be some opportunities for improvement.
Learn More about the CLA Energy Program
What are the key advantages of this program for laundry owners?
A big advantage for store operators is the fact that we've been doing this for nearly 10 years now. We have specific suppliers that we've worked with over the years that really understand what we're trying to do for the customer. We also have contracts that are already set up for laundry owners – and these are contracts we've read over ourselves and thoroughly vetted. I would feel comfortable signing one of these contracts for our business. In fact, I always make sure I would do something if I'm going to tell a client to do it.
Of course, the only requirement to participate in this program is to be a member of the CLA.
Clearly, utilities are the lifeblood of a laundromat business. What are some of the most prominent trends you're currently seeing within the utilities industry these days?
Overall, costs seem to be rising. However, it may not always be the price of your electricity or the price of your natural gas that's rising. It's often likely to be the transmission and distribution costs that the utilities provide that are going up.
Depending on what utility you're served by, you're going to receive either one bill or two bills. You might get a bill from your provider and a bill from your utility. In other words, you're getting billed not only for the supply of fuel – whether that's electricity or natural gas – but also for the transmission and distribution from their lines and their infrastructure.
Currently, I'm noticing a lot of the transmission and distribution costs being higher than the actual supply costs. In fact, that seems to be pretty common across all of the utilities we work with.
On a positive note, one of the biggest trends we see with utilities are increased rebates to commercial and residential clients. Rebates are definitely are there. Sometimes it can take some hunting and a little bit of work to go through the rebate process, but I've seen self-service laundry owners across the country receive some nice refund checks from their utilities, thanks to their participation in the many energy-efficiency and rebate programs now being offered.
The best way to find out about these offers is to simply go to your local utility's or municipality's website. Typically, you'll find information about rebate programs right on the homepage.
Is there any recent news regarding utility regulations or legislation that today's laundry owners should be aware of?
Clearly, that's a moving target. Legislation and regulations are changing all the time. There are more than 3,800 utilities in the United States, and within those 3,800 utilities, there are about 47,000 different rate classes.
With that said, your rate class is typically determined by the consumption of your facility. And most utilities have representatives who are assigned to you and your account, and are available to keep you abreast of what's going on in that respect.
Just off the top of my head, I recently saw that Ohio has passed a bill that's somewhat detrimental to energy efficiency and rebate programs. However, on a positive note, I'm hearing about states such as North Carolina, South Carolina and Florida that are definitely looking at further deregulation, mainly for electricity.
Again, there are always things transpiring. And, beyond your account representative, you can usually find some good information on your provider's website about what's going on with your utilities.
What can laundry owners expect from their utility bills in the coming months?
The good news is that natural gas prices, which are a big driver of commercial natural gas prices and also electricity prices, have come down to levels we haven't seen in a couple of years. In fact, I would suggest that all laundry owners take a look at their current contracts and see if they can negotiate and possibly reduce some of their energy prices.
Overall, as far as utility costs go, in general I see those continuing to rise. All in all, suppliers are very good at finding creative ways to get the states to let them charge additional costs. For example, just in the last year and a half in Florida, I've seen two increases for a customer purchasing natural gas from a natural gas supplier, versus a utility.
Even with that being said, you still save a substantial amount of money by buying from the third party. However, it just goes to show you that these utilities know what they're doing and know what they need to do to secure their costs.
What can vended laundry owners do to be as energy-efficient as possible and to keep their utility costs in line?
I love talking energy efficiency, because there's a real push these days toward making your business locations, your facilities and your home as energy-efficient as possible. In fact, a lot of the regulations I'm seeing out there are saying that by 2025 nearly 95 percent of commercial businesses will have made some type of energy-efficient improvement.
Laundry owners should be looking at aspects such as the lighting in their stores. If you haven't already switched to LED bulbs, I think that's very low-hanging fruit.
Also, how old is your building? When was the last time you had somebody inspect your windows, your doors, your roof and your HVAC system? These are definitely opportunities to help you reduce your consumption.
It's always about the temperature. You're trying to keep the hot air out of your building, and there as several different ways to do that by working through efficient measures.
Of course, laundry owners need to be keeping up with the latest equipment and how energy-efficient it is becoming. I know there has been a lot of talk around retooling in this industry. From what I've seen, just in the last five years, the manufacturers have really taken the bull by the horns in terms of energy efficiency, as well as the amount of water the machines use. They've been able to curb usage and make these machines so much more efficient, which in turn means lower utility bills.
What are the most common mistakes you see small-business owners, such as laundry operators, make with regard to their utility usage?
The most common mistakes I see owners make is when they're negotiating a contract for their electricity or natural gas. There are a lot of different ways to provide pricing or to present pricing, and often business owners aren't comparing apples to apples. They may be comparing a price from Company A and Company B, but Company A is not including all the costs that the end user would be responsible for. In such cases, laundry owners might think they're negotiating a lower price when they're actually signing up for a higher price.
That's a key point. It's your money. I want you to make a solid, educated decision. That's always been something that we've portrayed to the CLA and stressed to its members. I want laundromat owners to feel comfortable with the utility decisions they're making.
What's the one piece of advice or nugget of information you'd like laundry owners to take away from this interview?
Ask questions – whether it's to your utility, your natural gas supplier, your retail electric provider or your energy consultant. It's important to talk to them at a minimum on an annual basis. That way you can review a lot of the factors we've discussed here – industry trends, utility trends, supply trends, pricing trends and so on.
There are so many tasks that small-business owners have to accomplish. So, if they can feel comfortable about their utility usage and costs, they can move on to those other tasks.
Learn More about the CLA Energy Program