On the eve of Clean 2019, the Coin Laundry Association's LaundryCares Foundation hosted a free laundry day in New Orleans. This event was held from 9:00 a.m. to 1:00 p.m. at two laundry locations in the show's host city — Laundromat Zone and Wash World.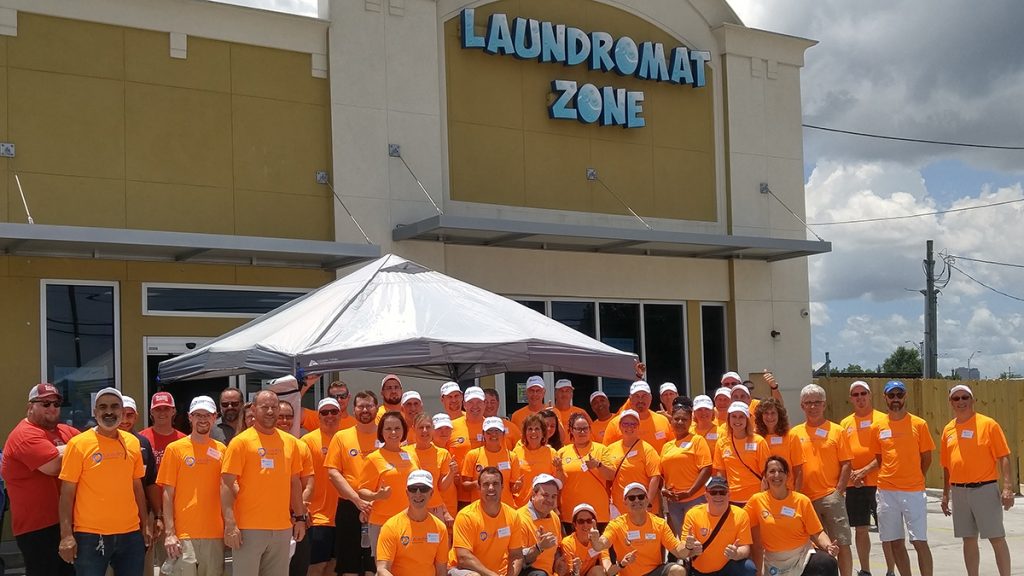 Free Laundry Day-New Orleans provided needed laundry services at no charge to 189 local families. In all, approximately 20,000 pounds of laundry was washed during the four-hour, double-store event. In addition, the day also featured free food — including mouth-watering BBQ dished up by Louisiana laundry owner Paul Pettefer — a DJ, live music, storytelling, bike giveaways and more.
Free laundry days represent an industrywide effort to give back to underserved areas that strongly support self-service laundry businesses on a daily basis. As a result, 90 volunteers from all across the United States, who are in New Orleans to attend the Clean Show, participated in this LaundyCares-sponsored event.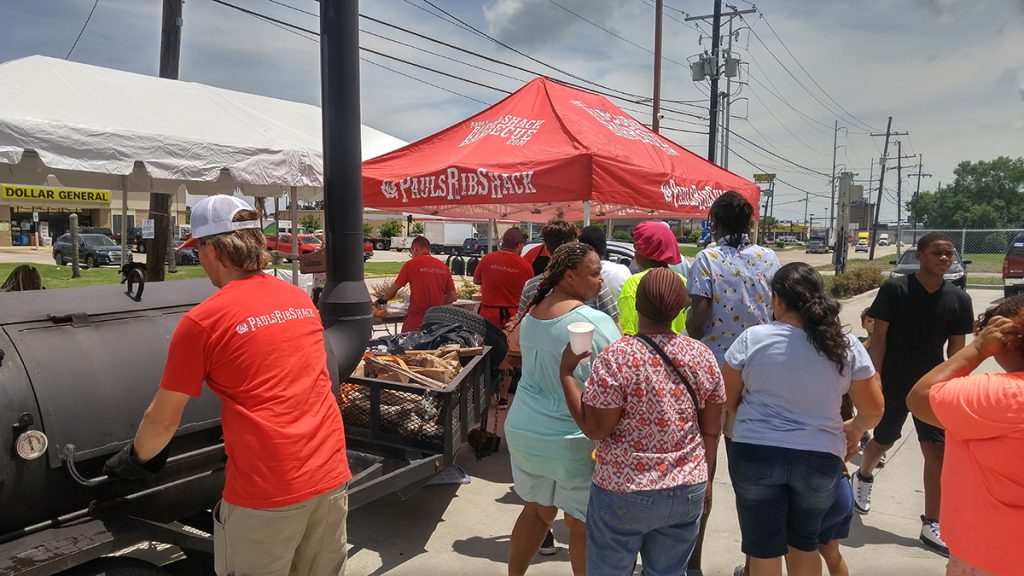 "Laundromats are a community hub, and families can benefit from much more than clean clothes," said Coin Laundry Association President and CEO Brian Wallace. "LaundryCares' free laundry days aim to leave lasting impressions on all who attend. On top of free laundry, we give away children's books and educational activities that families can take home to carry forward the experience."
In fact, 800 books also were distributed throughout the day as part of LaundryCares' ongoing mission to create safe and welcoming spaces within laundromats for early childhood literacy and learning development.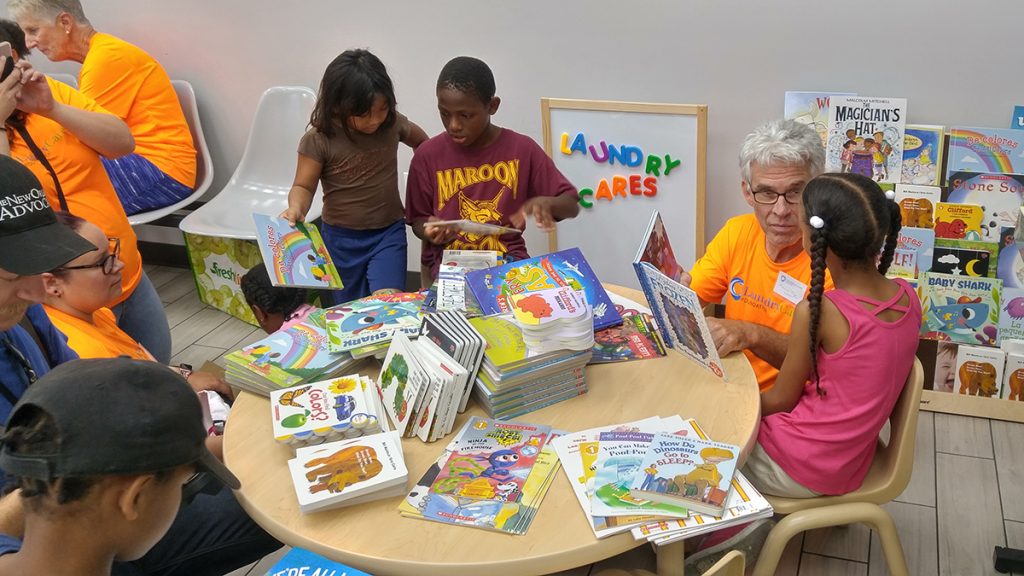 Those interested in learning more about the work of the LaundryCares Foundation or donating to this charitable organization should visit www.laundrycares.org.