CLA COVID-19 Update
Coin Laundry Association (CLA) is closely monitoring coronavirus (COVID-19) updates from the Centers for Disease Control (CDC) and other appropriate national and local public health authorities.  CLA's top priority is the health and well-being of our members and their customers. Learn more and access resources by clicking the button below.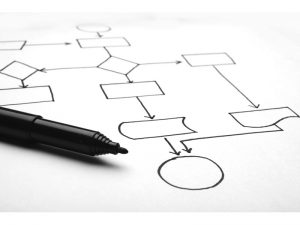 Store Owners Who Focus on These Critical Aspects of Their Operations Will Dramatically Boost Their Odds of Long-Term Success You've opened a laundromat! Congratulations! As a small-business owner, you are among the 13.3 percent of people in the United States who own...
The Coin Laundry Association will release a new white paper outlining proper garment care and stain removal for laundry professionals on October 16. "Garment Care and Stain Removal Basics for Laundry Owners" is part of the CLA's Gold Book Research Series of resources...
An Interview with Ideal Spot CEO Marc Smookler Marc Smookler has started five companies – three of which are market leaders in their respective spaces: a commercial real estate data platform, an online retailer and a unified communications provider. Mr. Smookler's...
My water and sewer costs are going through the roof. In addition to purchasing new, more energy-efficient equipment, what are some other actions I can take to better conserve water? One of the biggest water wasters in a self-service laundry can be a malfunctioning...
Register now to attend the following CLA Connect LIVE events planned for the next two weeks. These upcoming events are open to current and potential laundry owners, as well as distributors and manufacturers. CLA Connect LIVE – North Carolina October 2 in Raleigh, N.C....
In a move to solidify its place as a complete, full-service commercial laundry distributor, PWS has hired long-time industry veteran Alfredo Duque of AMD Card Solutions. AMD specializes in the installation and service of payment systems in the vended laundry and...
Maximizing Turnover, Revenue and Profit In many urban settings, utility, real estate and rent costs are on the rise, which makes doing business there tricky. Luckily, for the vended laundry owner, there are many concrete ways to effectively combat costs, while...
Royal Quality Laundry, a full-service laundry company based in Malibu, Calif., has been awarded a $10,000 grant to help rebuild the business after last year's wildfires devastated a good portion of L.A. County. "We lost about 80 percent of our business after the...
Spynr, Inc. – a leading marketing company serving the vended laundry industry – has announced that its team will be building free websites for laundromat owners. "Everyone needs a website these days, but for some it's still hard to justify the cost," said Spynr...
The Alliance Laundry Systems Genuine Parts warehouse in Ripon, Wis., is celebrating five years with no lost-time accidents. The facility sends out 134,000 shipments per year, or 670,000 shipments over that five-year period, according to the company. "One year with no...
Register now to attend the following CLA Connect Live events planned for the next two weeks. The events are open to current and potential store owners, distributors and manufacturers. CLA Connect LIVE – Kansas September 18 in Wichita, Kan. "Ideas to Generate...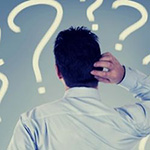 Want to Get Into the Laundry Business?
If you are a budding laundry entrepreneur, the Coin Laundry Association has the tools and resources you need to succeed. Shop now.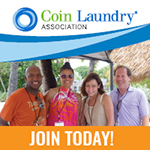 Join the Coin Laundry Assocation
Learn about the benefits of being a CLA member and becoming part of the largest trade association for the self-service laundry industry.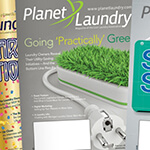 Subscribe to PlanetLaundry
Get America's #1 magazine for the self-service laundry industry delivered to your door or your email every month! Get your FREE subscription by clicking here.
America's #1 Resource for Vended Laundry News & Info
PlanetLaundry is the official publication of the Coin Laundry Association and is trusted by thousands to deliver the latest news and industry-specific topics for laundry owners and professionals.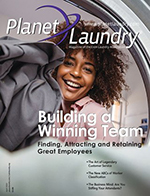 This Month's Issue
Building a Winning Team:

 

Finding, Attracting and Retaining Great Employees
The Art of Legendary Customer Service
The New ABC's of Worker Classification
The Business Mind: Are you Stifling Your Attendants?
and more…
THE LATEST ON LAUNDROMATS
Industry News
Huebsch recently named Glenn Catlin and Rowena Garcia its Store Owners of the Quarter. The couple saved thousands of dollars revitalizing their Texas laundromat with energy-efficient washers and dryers. Catlin and Garcia own and operate Las Lavanderia, a...
Alliance Laundry Systems has announced that its subsidiary – Speed Queen Laundry Franchise, LLC – is now offering Speed Queen-branded laundromat franchises in nearly every state in the U.S. This opportunity is currently being offered through select distributors, as...
Laundry Owners Warehouse, based in Ft. Lauderdale, Fla., recently expanded its facility to 18,000 square feet, marking the sixth expansion for the distributorship, and thus "paving way for more sustainable and centralized operations, as well as better solutions for...
On November 12, the LaundryCares Foundation will host a free laundry day event from 3:00 p.m. to 6:00 p.m. at Local Laundry in Phoenix. These events provide free laundry services and cleaning products to underserved communities across the country, as well as free food...
Laundry pickup-and-delivery service HappyNest has expanded into the greater Cincinnati and northern Kentucky markets, as well as the Ocean Township, N.J. region. "Dave Menz and his team at Laundry Magician have been a driving force in the pickup-and-delivery business...
FROM YOUR FAVORITE INDUSTRY EXPERTS
Columns
FROM THE PAGES AND STUDIO OF PLANETLAUNDRY
Highlights
No Results Found
The page you requested could not be found. Try refining your search, or use the navigation above to locate the post.
Your lease can make or break your business, and that is especially true in the case of a laundromat. This is because, in most cases, a laundry business will last only as long as its lease.Leases are complicated, legalese-laden documents – typically at least 10 or more...
Thank you for the continuing privilege of serving you as the chair of the Coin Laundry Association's Board of Directors. Here we are at mid-year - our financial results for the first two quarters are in... and summer is upon us. The reports are in from Minding Your...
HAVE QUESTIONS? WE HAVE ANSWERS.
Contact Us