America's #1 Resource for Vended Laundry News & Info
PlanetLaundry is the official publication of the Coin Laundry Association and is trusted by thousands to deliver the latest news and industry-specific topics for laundry owners and professionals.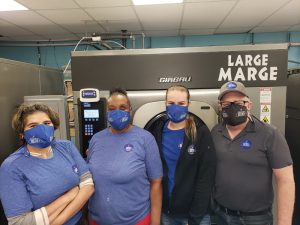 The Laundry Doctor Shares His Plan of Attack During the COVID-19 Outbreak What we're all going through right now with the COVID-19 pandemic is truly a once-in-a-lifetime event. It's a test of who we are as people – and what we are as a civilization. As laundry owners,...
Laundromat franchise WaveMAX Laundry recently announced its 100th development agreement. In addition, the company plans to have more than 50 WaveMAX facilities up and running by 2022. Recent agreements have been signed to bring the brand to New Orleans and Houston,...
Laundromat owners from six New England states recently attended the first hybrid Daniels Equipment Co. Inc. Profit Symposium: Next Steps Together. The event, which focused on laundry sanitization and disinfection, blended online presentations and panel discussions...
Coin-O-Matic, based in Alsip, Ill., is teaming up with Tony Fremarek, the owner and founder of A Fractional CFO, to present a webinar on bonus depreciation at 10:00 a.m. on October 29. Bonus depreciation is a tax incentive that enables laundromat owners to deduct up...
PlanetLaundry Celebrates 30 Years of Industry Service The inaugural issue of the Coin Laundry Association's official publication hit laundry owners' mailboxes for the very first time in October 1990. That's right – exactly 30 years ago. Back then, the magazine was...
Delaware Gov. John Carney, Delaware State Housing Authority Director Anas Ben Addi, local legislators, town officials and members of the business community recently celebrated the grand opening of Splash Laundromat – and presented owners Enrique and Veronica Nunez...
EVI Industries Inc., headquartered in Miami, has executed a definitive merger agreement to acquire commercial laundry distributor Yankee Equipment Systems Inc., based in Barrington, N.H., for $13.5 million, to be paid in a combination of cash and EVI common stock. The...
U.S. Senators Mike Enzi (R-Wyo.) and Maggie Hassan (D-N.H.) have introduced bipartisan legislation to allow the U.S. Mint to adjust the metal content of circulating coins in an effort to save taxpayer dollars. The Mint estimates that, by adjusting the metal content of...
Payment systems provider ESD recently teamed up with Cents, a business management software company. Through this partnership, laundromats that currently feature ESD's card reader equipment now have access to the Cents operating platform – with a no-cost delivery...
Star Distributing – headquartered in Nashville, Tenn. – has named John Herron vice president of sales. In his new position, Herron will be responsible for the company's sales efforts within the vended laundry and OPL segments. He will serve operators in Tennessee,...
In this episode you will hear from PlanetLaundry columnist Stephen Bean in his series of articles "The Business Mind". You can read the full story entitled "Knowing Your Audience is the Key to a Strong Advertising Message" in the October 2020 edition of the...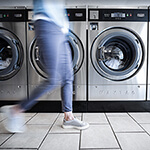 Equipment Replacement Survey Results
Click here to download this free laundromat-owner survey regarding the replacement of machines conducted by the CLA, sponsored by Maytag® Commercial Laundry.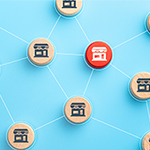 Exploring the New Franchise Model
Attend this program to hear the pros and cons of buying a franchise so you can make the best decision for getting into the business. Click here to register.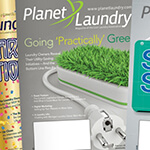 Subscribe to PlanetLaundry
Get America's #1 magazine for the self-service laundry industry delivered to your door or your email every month! Get your FREE subscription by clicking here.
CLA COVID-19 Update
The Coin Laundry Association closely monitors updates regarding the coronavirus pandeminc. Click here to learn more and access resources.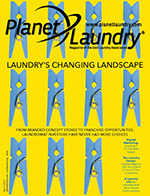 This Month's Issue
Laundry's Changing Landscape: 

From Branded Concept Stores to Franchise Opportunities, Laundromat Investors Have Never Had More Choices

Digital Marketing: 

Investing in 'Online Real Estate'

The Laundry Doctor:

Creative Ways to Get Your Brand in Front of Customers 

A Laundry Life: 

An Interview with Store Owner Frank Lambing

And more…
THE LATEST ON LAUNDROMATS
Industry News
Laundry and drycleaning delivery service Rinse recently acquired Dryv, a Chicago-based, on-demand drycleaning and laundry provider. Dryv is the latest in a series of acquisitions for Rinse. In addition, the company purchased OffToYou earlier this year, Cleanly's San...
The Coin Laundry Association is celebrating a "Month of Thanks" in November to show its appreciation for its members and the industry. The CLA is thankful for the volunteers, donors and other literacy organizations that helped to make the LaundryCares Foundation a...
Messe Frankfurt has announced that the 2021 edition of The Clean Show will be postponed due to the continued global impact of COVID-19. The next edition will be held July 30-August 2, 2022, in Atlanta. After months of strategic conversations with Messe Frankfurt's...
Speed Queen recently added Daniels Equipment Company to its distributor network. Daniels Equipment, based in Auburn, N.H., will represent the brand throughout New England – including Maine, New Hampshire, Vermont, Rhode Island, Massachusetts and Connecticut. The...
Speed Queen has made a new webinar recording available for free to laundromat owners and investors interested in learning about technology. The "Technology and Your Laundromat" webinar introduces the wide range of technology available to store owners. It looks at some...
FROM YOUR FAVORITE INDUSTRY EXPERTS
Columns
We are all in uncharted territory these days. No doubt, the news regarding the spread of coronavirus (COVID-19) changes by the day, the hour… and sometimes the minute. As unsettling as this situation may sometimes seem, be assured that the Coin Laundry Association is...
read more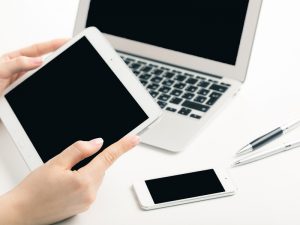 The Best Way to Keep Up with Today's Fast-Paced Online World The internet is different today than it was yesterday. And it will change again tomorrow. Just go check out your Facebook feed – or inbox! You've likely got a completely different look, and that's just on...
read more
FROM THE PAGES AND STUDIO OF PLANETLAUNDRY
Highlights
HAVE QUESTIONS? WE HAVE ANSWERS.
Contact Us