America's #1 Resource for Vended Laundry News & Info
PlanetLaundry is the official publication of the Coin Laundry Association and is trusted by thousands to deliver the latest news and industry-specific topics for laundry owners and professionals.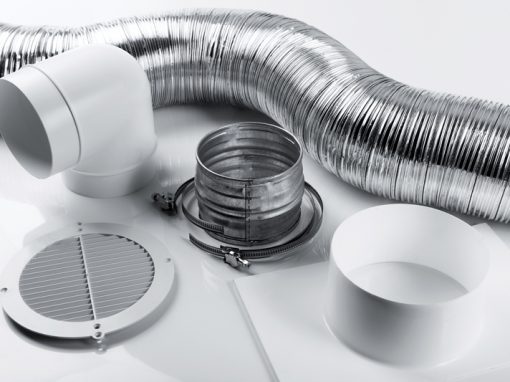 How to Keep Your System Efficient – And Your Laundry Customers Comfortable For today's laundromat customers, comfort is a key. And store owners who provide temperature-controlled interiors – especially during the brutal dog days of summer – have a definite leg up on...
Laundrylux has partnered with REM Company Inc., a distributor of vended and on-premises laundry equipment based in Versailles, Ky. Founded in 1967 by Bob and Carol Moore, REM Company sells, installs, services and repairs commercial laundry equipment in Kentucky and...
Laundrylux recently added Laundry Services Company, Inc. to its network of Wascomat distributors. "Laundry Services Company has a reputation for providing laundry solutions with exceptional service to our customers," said Karl Keefer, president of Laundry Services...
Are Your Workers 'Employees' or 'Independent Contractors?' In 2018, the California Supreme Court issued a decision in Dynamex Operations West, Inc. v. Superior Court of Los Angeles in which a new standard – commonly referred to as the "ABC Test" – will be used to...
Aaxon Laundry Systems recently held its annual sales meeting at the Embassy Suites in Fort Lauderdale, Fla. During this event, the company's executives took part in recaps and upcoming plans surrounding marketing, finance, technology and sales "to position Aaxon as...
PayRange, a provider of mobile payment options for unattended retail locations, has launched a new program that enables machine operators to instantly transfer their mobile payment settlements on demand to a debit card, 24 hours a day. The goal of this program is to...
Finding, Attracting and Retaining Great Employees The numbers are sobering, if not downright depressing. Studies suggest that the annual turnover rate for hourly employees hovers around 50 percent. What's more, these figures vary broadly by industry and by business....
We are all in uncharted territory these days. No doubt, the news regarding the spread of coronavirus (COVID-19) changes by the day, the hour… and sometimes the minute. As unsettling as this situation may sometimes seem, be assured that the Coin Laundry Association is...
Card Concepts Inc. – a provider of payment, marketing and management solutions to the vended laundry industry, headquartered in Addison, Ill. – has announced Michael Sokolowski as its new national retail account manager. Sokolowski will be responsible for new business...
Speed Queen recently expanded the territory of Statewide Laundry Equipment, headquartered in Fort Lauderdale, Fla. The distributor will now represent the Speed Queen brand in the southern Virginia market. "We are thrilled to now be serving our incredible customers in...
Laundry pickup-and-delivery service HappyNest has expanded into the Atlanta market. "Our strategy has been to build out the East Coast of the U.S., and Atlanta is another perfect market for HappyNest," said company founder John MacKrell. "We discussed the platform...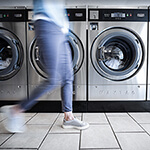 Equipment Replacement Survey Results
Click here to download this free laundromat-owner survey regarding the replacement of machines conducted by the CLA, sponsored by Maytag® Commercial Laundry.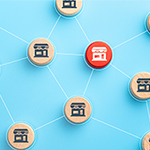 Exploring the New Franchise Model
Attend this program to hear the pros and cons of buying a franchise so you can make the best decision for getting into the business. Click here to register.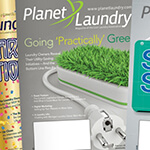 Subscribe to PlanetLaundry
Get America's #1 magazine for the self-service laundry industry delivered to your door or your email every month! Get your FREE subscription by clicking here.
CLA COVID-19 Update
The Coin Laundry Association closely monitors updates regarding the coronavirus pandeminc. Click here to learn more and access resources.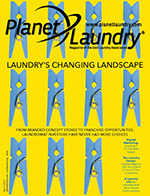 This Month's Issue
Laundry's Changing Landscape: 

From Branded Concept Stores to Franchise Opportunities, Laundromat Investors Have Never Had More Choices

Digital Marketing: 

Investing in 'Online Real Estate'

The Laundry Doctor:

Creative Ways to Get Your Brand in Front of Customers 

A Laundry Life: 

An Interview with Store Owner Frank Lambing

And more…
THE LATEST ON LAUNDROMATS
Industry News
PayRange Inc. recently announced a new partnership with long-time laundry payments technology company ESD, which has approximately 2 million card readers in the field and estimates its active user base at 20 million consumers who use those machines on a regular basis....
CLA Releases New Video Highlighting Industry's Response to the Challenge of COVID-19 The laundromat industry, led by owners and their employees, has stepped up to the challenge of the COVID-19 crisis by increasing disinfecting procedures and applying new approaches...
Fowler Laundry Solutions, headquartered in Union, N.J., has chosen mobile payment provider PayRange to upgrade the distributorship's equipment with touchless payment via PayRange's mobile app. Fowler is mobilizing to adapt to the new realities of doing business during...
Laundry pickup-and-delivery service HappyNest has expanded into the Daytona Beach, Fla., market. "We have made a concerted effort to find the best partners on the east coast of Florida, and we continue that trend with our new partner, Mykal Tairu," said HappyNest...
As legislatures return to governing in the wake of the COVID-19 pandemic, the focus of their work will clearly change in response to a changing world. In terms of employment and labor policy, all levels of government have begun considering expansion of worker benefits...
FROM YOUR FAVORITE INDUSTRY EXPERTS
Columns
When my husband and I bought our first laundromat in June of 2016, I had been employed by Corporate America for more than 30 years. However, I was laid off just 21 days after that laundromat purchase.I had begun my professional career in 1983 as a designer for Bell...
read more
No Results Found
The page you requested could not be found. Try refining your search, or use the navigation above to locate the post.
FROM THE PAGES AND STUDIO OF PLANETLAUNDRY
Highlights
HAVE QUESTIONS? WE HAVE ANSWERS.
Contact Us