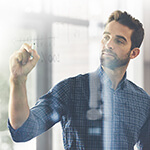 Planning & Funding Your Laundry Business
Download the newest guide that walks you through determining start-up costs, developing a business plan, and qualifying for lending from Maytag® Commercial Laundry.
Kurt and Ashley Schroeder Speed Wash Tampa, Fla.Before Getting into the Laundry Business…The Schroeders were involved with the leasing and sales of medical equipment.Store OpeningDecember 8, 2017Business HoursSpeed Wash is open 24 hours a day.Staff6 attendantsTotal...
Current and potential laundry owners, distributors and manufacturers gathered in Atlanta on January 30 and in Orlando on January 31 to network, enjoy a nice meal and broaden their marketing skills at the first CLA Connect LIVE events of 2019. Both events featured...
Electrolux Professional, the professional laundry and professional kitchen equipment division of Electrolux, has initiated the process of becoming a stand-alone public company in 2020. "Electrolux Professional is the only supplier in the professional appliances space...
Laundry One will host basic and advanced service schools for vended laundry operators this spring at the company's training center in Canal Winchester, Ohio. The basic service seminar will be held from 9 a.m. to 4 p.m. on April 3, while the advanced session is...
Alliance Laundry Systems has reached an agreement to purchase Commercial & Coin Laundry Equipment Co. The deal is expected to be finalized for closing in early March. Headquartered in Gulf Breeze, Fla., CLEC recently expanded into the Texas market and is one of the...
Speed Queen recently expanded the territory of Statewide Laundry Equipment, headquartered in Miami. The distributor will now represent the brand in portions of Georgia, North Carolina and South Carolina. "Statewide has represented the Speed Queen brand with...
A second laundromat in the Chicago suburb of Elgin, Ill., has installed a bookcase, books and signs encouraging families to turn the downtime during the washing and drying process into a learning and literacy-building experience for their children. The second...
Industry Experts and Veteran Laundry Operators Discuss the Continued Growth of the Multi-Store Ownership Model Michael Addison purchased his first laundromat in New York in 2016 – and he has opened a new location every year since. In southern California, owner Art...
To Grow Your Vended Laundry Business, Focus on Four Key Factors Here's a fact that shouldn't surprise you by now: More than half of all purchases are influenced by a digital presence. You, your neighbors and the strangers across town are all Googling (and maybe...
ReadyNation Salutes the Good Work of The LaundryCares Foundation Gardner, Wallace Receive 'Business Champion for Children' Awards As the Coin Laundry Association's LaundryCares Foundation gears up for its 2nd annual Literacy Summit in Chicago this March, the...
I have a successful wash-dry-fold business at my three laundries. I let my attendants do the washing their own way; as long as the customers are happy with the results, I don't interfere. However, I have question regarding the use of chlorine bleach. None of my staff...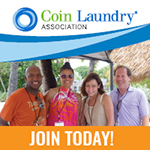 Join the Coin Laundry Assocation
Learn about the benefits of being a CLA member and becoming part of the largest trade association for the self-service laundry industry.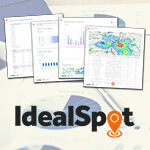 Demographic Reports by IdealSpot
The CLA has partnered with IdealSpot to present more robust demographic reports for researching laundry locations.
Click to learn more.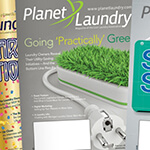 Subscribe to PlanetLaundry
Get America's #1 magazine for the self-service laundry industry delivered to your door or your email every month! Get your FREE subscription by clicking here.
America's #1 Resource for Vended Laundry News & Info
PlanetLaundry is the official publication of the Coin Laundry Association and is trusted by thousands to deliver the latest news and industry-specific topics for laundry owners and professionals.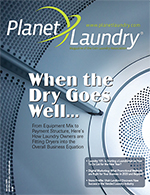 This Month's Issue
When the Dry Goes Well…: From Equipment Mix to Payment Structure, Here's How Laundry Owners are Fitting Dryers into the Overall Business Equation
Laundry 101: Is Starting a Laundromat on Your To-Do List for the New Year?
Digital Marketing: What Promotional Methods are Right for Your Business in 2020 and Beyond?
Store Profile: Utah Landlord Discovers New Success in the Vended Laundry Industry
and more…
THE LATEST ON LAUNDROMATS
Industry News
Statewide Laundry Equipment recently launched the first video in a series, which has been created to help educate potential laundry investors, along with current store owners. According to SLE, the company's new "The Investors Talk Series" focuses on investors'...
Alabama's Calhoun County Chamber of Commerce and Visitors Center recently recognized Washin Coin Laundry/Golden Springs Laundry Company with the organization's 2019 Sustaining Small Business Award. This award is presented to a business that – through "extraordinary...
Speed Queen recently awarded Laundry Solutions Company with the manufacturer's highest distributor honor – the 2018 Distributor of the Year. This marks the third time in six years Laundry Solutions has won the award. Laundry Solutions Company, headquartered in...
Laundry and drycleaning provider Mulberrys Garment Care – with stores in San Francisco's Bay Area and Minnesota's Twin Cities – has opened its first retail location in Dallas, in the city's University Park neighborhood. The company has been providing service in Dallas...
Continental Girbau Inc. has transitioned Eric Novak to the position of inside sales associate. Since May 2016, he has served as a customer care associate. In his new role, Novak interfaces closely with Continental customers, distributors and staff; manages lead...
FROM YOUR FAVORITE INDUSTRY EXPERTS
Columns
FROM THE PAGES AND STUDIO OF PLANETLAUNDRY
Highlights
No Results Found
The page you requested could not be found. Try refining your search, or use the navigation above to locate the post.
"Is this heaven?" "It's Iowa." "Iowa? Could have sworn it was heaven…" – "Field of Dreams" (1989) While the specters of baseball players past may have confused Iowa for heaven in the movie, you wouldn't blame Hawkeye laundry owners for thinking they're living in the...
Neglect Your Store's Signage at Your Own Risk Because a laundromat is a self-service business, there is the tendency among some owners to have a "build-it-and-they-will-wash" attitude toward their stores. In other words, the focus is primarily on the equipment offered...
HAVE QUESTIONS? WE HAVE ANSWERS.
Contact Us