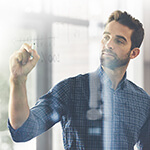 Planning & Funding Your Laundry Business
Download the newest guide that walks you through determining start-up costs, developing a business plan, and qualifying for lending from Maytag® Commercial Laundry.
The Basics of Setting Up a Secure, Successful Wireless Network at Your Laundry Business[This is the first in a series of articles written to offer helpful suggestions about where to begin and how to better manage an existing or planned Wi-Fi network. Among the topics...
The Industry's Leading Operators Descend on Southwest Florida for a High-Tech Look at an Evolving BusinessMore than 200 of the nation's leading laundry owners and industry executives recently joined their peers for two days of high-level networking and progressive...
When my husband and I bought our first laundromat in June of 2016, I had been employed by Corporate America for more than 30 years. However, I was laid off just 21 days after that laundromat purchase.I had begun my professional career in 1983 as a designer for Bell...
[Knowing How Much Finished Laundry Your Staff Can Produce is Vital to the Health of Your Wash-Dry-Fold BusinessSeveral months ago in this column, I discussed the Japanese principle of Kaizen, which is a philosophy that embraces constant and continual improvement in...
Speed Queen has presented its highest distributor honor - the 2017 Distributor of the Year Award - to PWS-The Laundry Company. PWS, headquartered in Los Angeles, has a rich history with Speed Queen and remains one of the most prolific developers of vended laundries in...
On May 12, Giant Wash Coin Laundry, located in St. Paul, Minn., kicked off a new Wash & Learn program, in conjunction with a free laundry day at the store. The laundromat hosted the free laundry event in celebration of the new program, offering community members...
Although Brockton, Mass., has long operated three branches of its main public library, the city now boasts six branches of its "Little Free Library" program as well.The Frederick Douglass Neighborhood Association recently unveiled Brockton's newest Little Free Library...
Dexter Laundry recently hosted distributor sales representatives at Dexter University – Sales Academy. This graduating class was comprised of men and women from around the world, representing five countries and more than 400 years of experience in the commercial...
Less than a year ago, Pravin Parmar was perched in a National Guard boat navigating the streets he normally drove on his way to work. He was hoping Hurricane Harvey had spared his facility. As the Guardsman guided the boat to the front of Gulf States Laundry Machinery...
Statewide Laundry Equipment - with offices in Jacksonville, Tampa, Orlando and Miami - has revised its investment seminar program, which features a new format and updated information. "The new investment seminar takes a look at the evolution of retail, design and...
Dexter Laundry recently recognized Western State Design at the manufacturer's annual conference and awards ceremony, which was held earlier this year in Rome, Italy. The California-based distributor received top honors for its prior-year sales performance. In all, the...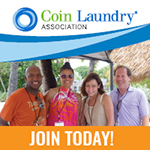 Join the Coin Laundry Assocation
Learn about the benefits of being a CLA member and becoming part of the largest trade association for the self-service laundry industry.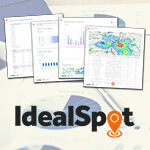 Demographic Reports by IdealSpot
The CLA has partnered with IdealSpot to present more robust demographic reports for researching laundry locations.
Click to learn more.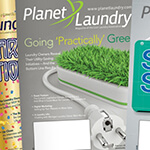 Subscribe to PlanetLaundry
Get America's #1 magazine for the self-service laundry industry delivered to your door or your email every month! Get your FREE subscription by clicking here.
America's #1 Resource for Vended Laundry News & Info
PlanetLaundry is the official publication of the Coin Laundry Association and is trusted by thousands to deliver the latest news and industry-specific topics for laundry owners and professionals.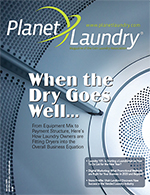 This Month's Issue
When the Dry Goes Well…: From Equipment Mix to Payment Structure, Here's How Laundry Owners are Fitting Dryers into the Overall Business Equation
Laundry 101: Is Starting a Laundromat on Your To-Do List for the New Year?
Digital Marketing: What Promotional Methods are Right for Your Business in 2020 and Beyond?
Store Profile: Utah Landlord Discovers New Success in the Vended Laundry Industry
and more…
THE LATEST ON LAUNDROMATS
Industry News
Registration is now open for Clean 2019, which will be held on June 20-23 at the Ernest N. Morial Convention Center in New Orleans.The Clean Show is the world's largest exhibition of equipment, products and services for commercial laundry, drycleaning and textile...
TLC Tri-State Laundry Companies has opened a new, state-of-the-art, 101,000-square-foot distribution facility in Valdosta, Ga. The company recently moved from its previous headquarters in Waycross, Ga., which had occupied a series of smaller buildings totaling...
Aaxon Laundry Systems, based in Fort Lauderdale, Fla., recently hosted its 2018 Aaxon Autumn Expo, which drew laundry owners from across the state. Representatives from Huebsch – including Senior Regional Sales Manager Jason Fleck – presented the manufacturer's newest...
Statewide Laundry - with offices in Jacksonville, Tampa, Orlando and Miami - recently completed a three-day series of Laundry Improvement Expos. The company kicked off the 2018 shows on September 18 at an all-new venue, the Gaylord Palms Resort & Convention Center...
The Coin Laundry Association has announced two new opportunities for its members to become involved – as speakers and sponsors – with the organization's upcoming CLA Connect LIVE events in 2019. All members are invited to share their expertise and...
FROM YOUR FAVORITE INDUSTRY EXPERTS
Columns
FROM THE PAGES AND STUDIO OF PLANETLAUNDRY
Highlights
No Results Found
The page you requested could not be found. Try refining your search, or use the navigation above to locate the post.
No Results Found
The page you requested could not be found. Try refining your search, or use the navigation above to locate the post.
HAVE QUESTIONS? WE HAVE ANSWERS.
Contact Us