CLA COVID-19 Update
Coin Laundry Association (CLA) is closely monitoring coronavirus (COVID-19) updates from the Centers for Disease Control (CDC) and other appropriate national and local public health authorities.  CLA's top priority is the health and well-being of our members and their customers. Learn more and access resources by clicking the button below.
Alabama Laundry Owner Lends a Helping Hand to Local Nonprofit Recovering from a FireFor a couple of years now, Alabama laundry owner Ken Barrett has been donating unclaimed items from his three vended laundries to Community Enabler Developer, a nonprofit group based...
The LaundryCares Foundation recently announced that laundry industry veteran Dan Naumann has agreed to join the organization as its executive vice president. His responsibilities extend to the day-to-day operation of the foundation, as well as working to scale up...
LaundryCares Partnership with ReadyNation Leads to Growing Number of Laundromat Reading Programs Across the Country The recent launching of a reading corner at Foxy Lady Laundry in Miami is a prime example of the strong and growing partnership between the Coin Laundry...
Commercial and Coin Laundry Equipment Co. has hired industry veteran Mike Hand to be the general manager of the company's CLEC-West facility, located in Houston. "Mike's experience in the laundry industry and track record of success in leading projects makes him the...
EnviroStar, Inc. has announced that it executed a definitive purchase agreement to acquire substantially all of the assets and to assume certain liabilities of Industrial Laundry Services, Inc., using a combination of cash and EVI stock. Industrial Laundry Services,...
Masters Laundry Equipment recently announced that it will hold a profitability seminar on October 24 at Laundrylux's headquarters in Inwood, N.Y. This one-day event will be presented by Masters Laundry owner Michael Mastorides, who will teach attendees how to create...
Statewide Laundry Equipment - with offices in Jacksonville, Tampa, Orlando, and Miami - has announced the dates of its Fall Improvement Expo. This event will be held September 18-19 at the Gaylord Palms Resort & Convention Center in Kissimmee, Fla. Then, on...
Brian Wallace, President/CEO of the Coin Laundry Association, delivers to you the "Laundry Industry Update". This presentation, which is often delivered at distributor shows and other events throughout the nation, gives just a brief overview of some of the happenings...
Western State Design will host three service schools for vended laundry operators this fall. The training sessions – which will run from 9:00 a.m. to 3:00 p.m. – will be conducted by Dexter Laundry factory representatives and WSD staff members.The schedule is as...
Washlava, a mobile technology company based in Tampa, has announced that its patent-pending technology recently won first place in the Electrolux Future of Laundry Challenge in China. Electrolux - headquartered in Stockholm, Sweden - asked companies to submit their...
Continental Girbau West will hold a vended laundry service school on November 7 at the company's headquarters in Santa Fe Springs, Calif. This free educational session, which is open to vended laundry owners and maintenance personnel, also will offer a one-day parts...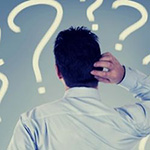 Want to Get Into the Laundry Business?
If you are a budding laundry entrepreneur, the Coin Laundry Association has the tools and resources you need to succeed. Shop now.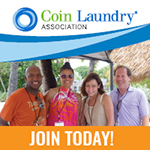 Join the Coin Laundry Assocation
Learn about the benefits of being a CLA member and becoming part of the largest trade association for the self-service laundry industry.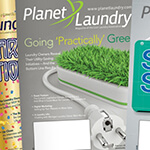 Subscribe to PlanetLaundry
Get America's #1 magazine for the self-service laundry industry delivered to your door or your email every month! Get your FREE subscription by clicking here.
America's #1 Resource for Vended Laundry News & Info
PlanetLaundry is the official publication of the Coin Laundry Association and is trusted by thousands to deliver the latest news and industry-specific topics for laundry owners and professionals.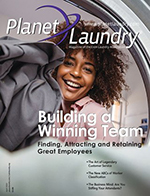 This Month's Issue
Building a Winning Team:

 

Finding, Attracting and Retaining Great Employees
The Art of Legendary Customer Service
The New ABC's of Worker Classification
The Business Mind: Are you Stifling Your Attendants?
and more…
THE LATEST ON LAUNDROMATS
Industry News
Over the Years, Spector Textile Products Has Shifted Its Focus – And Grown Its Operation A century ago, Lawrence, Mass., was a world center for textile manufacturing – featuring a great stone dam that fed an extensive system of canals to provide hydropower to the...
Statewide Laundry Equipment recently announced that it will open a new office in Smyrna, Ga. The new facility will feature sales and service teams, as well as a showroom, an equipment warehouse, and a fully stocked parts department. In addition, the company will host...
Aaxon Laundry Systems has announced that it will hold an investment seminar this May at the company's headquarters in Fort Lauderdale, Fla. Aaxon Consultant Frank P. D'Annunzio will lead this educational session, which will include insight into securing laundromat...
Current laundry owners and potential investors – along with distributors and manufacturers – gathered in Burbank, Calif., on February 20, in Seattle on February 21, and in Raleigh, N.C., on February 27 to network, enjoy a nice meal and sharpen their business knowledge...
United Financial Corp., a nationwide leasing and equipment financing company based in West Des Moines, Iowa, recently announced that laundry industry veteran Kirk Stone has joined the company and will oversee its new Commercial Laundry Finance Division. Stone formerly...
FROM YOUR FAVORITE INDUSTRY EXPERTS
Columns
FROM THE PAGES AND STUDIO OF PLANETLAUNDRY
Highlights
No Results Found
The page you requested could not be found. Try refining your search, or use the navigation above to locate the post.
No Results Found
The page you requested could not be found. Try refining your search, or use the navigation above to locate the post.
HAVE QUESTIONS? WE HAVE ANSWERS.
Contact Us