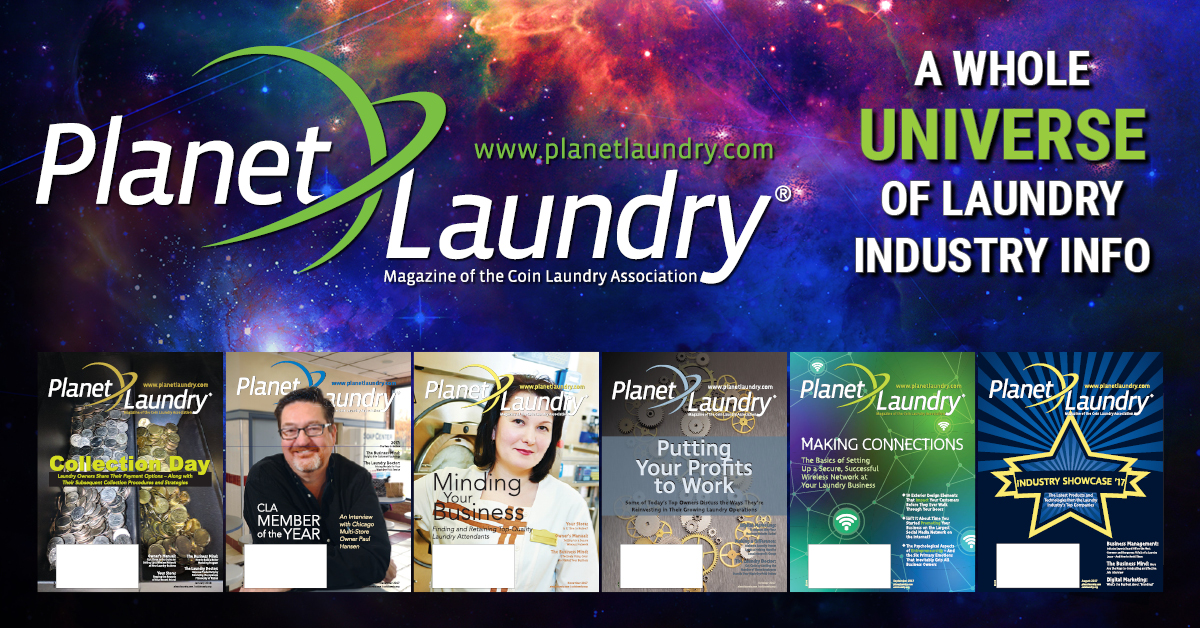 The Magazine & The Website
PlanetLaundry and PlanetLaundry.com are the official magazine and magazine companion site of the Coin Laundry Association. The PlanetLaundry publications are the most widely read and accessed sources of news and information in the coin laundry industry and are written specifically for today's self-service laundry owners, operators, managers and potential laundry investors.
PlanetLaundry and PlanetLaundry.com are completely free resouces and are provided at no cost to subscribers. Coin Laundry Association members receive a subscription automatically with their membership.
The Beat
The PlanetLaundry publications cover anything that's relevant to the coin laundry industry, but regularly cover topics like:
Small Business Management
Laundry Industry News & Trends
Store Operations
Sales & Marketing Strategies
Equipment Information
Utility Updates
Garment Care
Wash, Dry, Fold Operations
Subscribe to PlanetLaundry
Click to learn more about PlanetLaundry Publications.
Learn about advertising in PlanetLaundry.