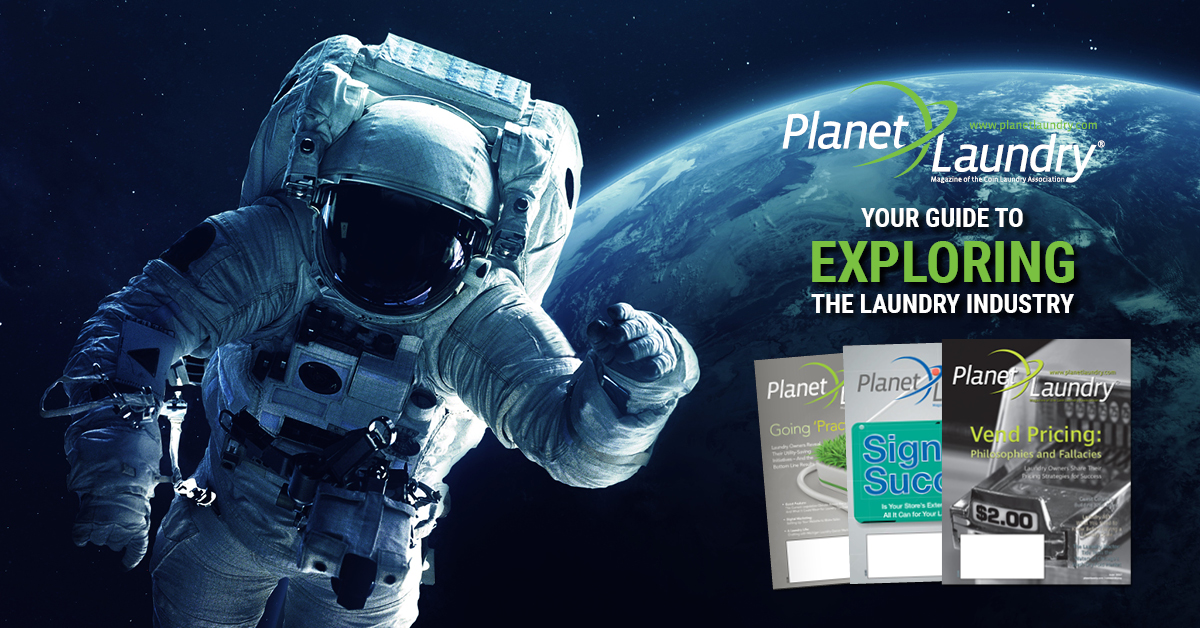 The Magazine
PlanetLaundry is the official magazine of the Coin Laundry Association. PlanetLaundry is the most widely read and accessed source of news and information within the coin laundry industry. It's written with seasoned professionals specifically for today's self-service laundry owners, operators, managers and potential laundry investors.
PlanetLaundry is completely free and is provided at no cost to subscribers in print and digitally. Coin Laundry Association members receive a subscription automatically with their membership.
Current Issue
Click the image below to access this month's issue of the magazine.