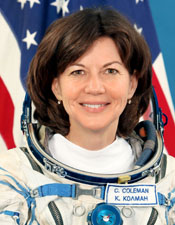 Every two years, the Coin Laundry Association hosts the Excellence in Laundry Conference, drawing hundreds of laundry industry professionals from across the country. The 5th biennial Excellence in Laundry Conference will bring world-class speakers and industry innovators together for two days of high-level education and networking. This year's conference will be held May 13-14 at the Rancho Bernardo Inn in San Diego.
The CLA recently announced its lineup of keynote and general session speakers for this year's conference. Keynote speakers for the event include astronaut Cady Coleman and master communicator Michael Angelo Caruso. Each will keynote a separate day of the conference. Topics to be covered include leadership, legislative issues, economic outlook and more.
Meet the Speakers: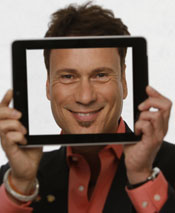 Cady Coleman – Former NASA astronaut and Air Force Colonel Cady Coleman, a veteran of two space shuttle missions and a six-month expedition on the International Space Station, will keynote the first day of the conference with her presentation, "Leadership Lessons from Space."
Michael Angelo Caruso – Founder and president of the Edison House, an international consulting firm specializing in corporate and personal improvement, Michael Angelo Caruso teaches people how to improve their leadership and communication. Caruso will keynote the second day of the conference with his presentation, "Get People to Do Stuff."
Taylor St. Germain – An economic analyst at ITR Economics, St. Germain provides consulting services for small business, trade associations and Fortune 500 companies. With his dynamic personality and grasp of economic trends, he will present "Planning with Optimism" in the first general session of the conference.
Morgan Scarboro – An economist and senior policy analyst at MultiState Associates, Scarboro focuses primarily on corporate income tax issues. During the last general session of the conference, she will provide a legislative and tax policy update for the laundromat industry.
For more information about the Excellence in Laundry Conference, accommodations, speakers and this year's venue, visit: www.coinlaundry.org/excellence20.