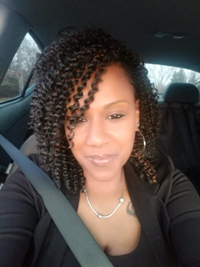 The Coin Laundry Association and its charitable organization – the LaundryCares Foundation – jointly have named Tanisha Moore as project manager.
Moore, who joined the CLA in 2015, has served the association in various managerial roles, from membership services to event planning.
With a prior work history that ranges from restaurant to property management, she brings more than 20 years of administrative, customer service and managerial experience to this newly created position.
"Tanisha will help us continue to expand our three pillars of activity – early childhood literacy programming, free laundry events and community disaster recovery support," said LaundryCares Executive Vice President Dan Naumann. "LaundryCares has an exciting 2021 planned, and we're more than thrilled to have someone of Tanisha's caliber on board to help us carry out all of these critical objectives."
In addition to her work with LaundryCares, Moore will continue to handle a myriad of CLA-focused projects – including virtual events, membership and data maintenance tasks.
"The most exciting part about this new role is that I have an opportunity to make a difference," she explained. "Since my introduction to the LaundryCares Foundation, I've been incredibly humbled to see the work that goes into serving our communities and have long desired to be a more significant part of this outstanding team. I find giving back both fulfilling and worthwhile, but the impact the organization has on families has proven to be a reward in itself. I'm up for the challenges that lie ahead and, more importantly, grateful for this opportunity."
Tanisha Moore can be reached at tanisha@laundrycares.org.
And, for more about LaundryCares' mission, don't miss the latest article on the charitable organization in Children and Libraries, a publication of the American Library Association.