A Look at Massachusetts-Based Changer Manufacturer Triad Design Group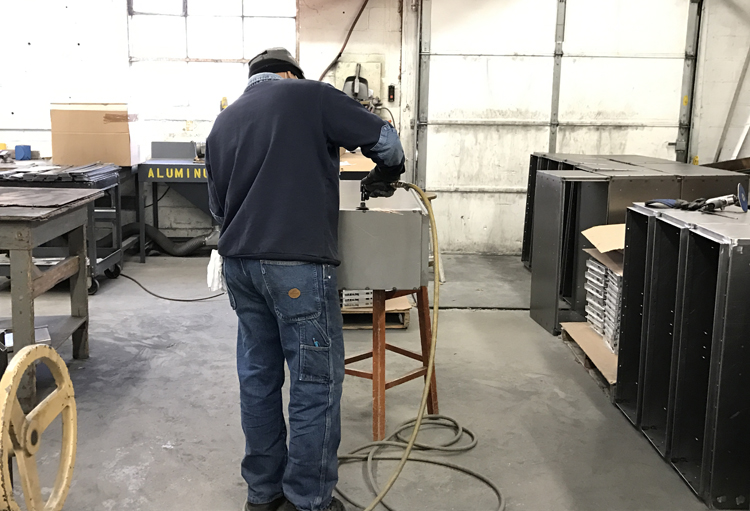 Triad Design Group, headquartered in Littleton, Mass., has been involved with developing products that dispense coins and currency since 1975 – although not always specifically for the self-service laundry business.
In the late 1980s, the company developed a large change machine for the casino industry, which held $10,000  in quarters.
What made this changer unique was the fact that not only would it accept currency, but it also would dispense money when a bar-coded coupon was inserted into the bill acceptor. Although this might not seem that ground-breaking today, Triad was the first to develop this technology – which incidentally was first installed in the Trump properties in Atlantic City.
A few years later, the casinos asked Triad to develop another product for them. With every slot machine having a bill acceptor on it, there was a tremendous need to break large bills into smaller ones. As a result, the company developed the first Bill Breaker with great success. Over the next several years, more than 60 percent of the casinos in the United States were using the Triad Bill Breaker.
Smaller casinos would install 10 to 15 Bill Breakers, while larger operations would put in up to 40 of these units.
"This was an exciting time for Triad," said company president Chuck White. "We were developing new technology and working with the fast-growing casino industry."
After several years in the casino industry, Triad decided to take on new challenges, venturing into the vended laundry and car wash businesses. The company first introduced its Bill Breaker to the self-service laundry industry at the 2005 Clean Show in Orlando, Fla.
"This was probably the best exposure we've ever received," White noted. "We developed many contacts and formed several alliances at the Clean Show. We went back to our offices, and we redesigned our technology. We needed to make in-wall or rear-load cabinets to suit the laundry industry's needs. The changes we made after listening to distributors and coin laundry owners paid off big time – as Triad's Model 500 Bill Breakers gained popularity and are now being used throughout the country."
Then, in 2011, Triad developed a new line of change machines – called the Model 400 – which could "recycle" bills.
"The concept was that every time a customer would insert a $5 bill into the bill acceptor, we could use those $5 bills to make change," White explained. "We believed this would solve one of the industry's biggest needs, which was that very few customers wanted $20 worth of quarters. We now could dispense three $5 bills and only $5 worth of quarters for a $20 bill. It took a long time to get this right, but we finally did it."
Today, Triad's Model 400 and 500 change machines and Bill Breakers are used in every state in the U.S.
"Whether you want to dispense bills, coins or both together, we can fill all of your needs," White said. "Of course, we're indebted to the Clean Show for giving us our first exposure to the coin laundry industry many years ago, and we'll definitely be in Las Vegas in June for Clean 2017. So, please come visit us at Booth 3708.
Triad's Chuck White also recently shared with PlanetLaundry his thoughts on a few other industry- and company-related topics:
What is the most pronounced trend you're currently seeing in the payment industry?
I believe that dispensing coins and breaking bills will be around for a long time. Of course, alternative payment methods, such as paying with credit cards, are definitely having a large impact on the laundry business, and these options are going to be more prevalent as time goes on.
What are the keys to successful laundry ownership today?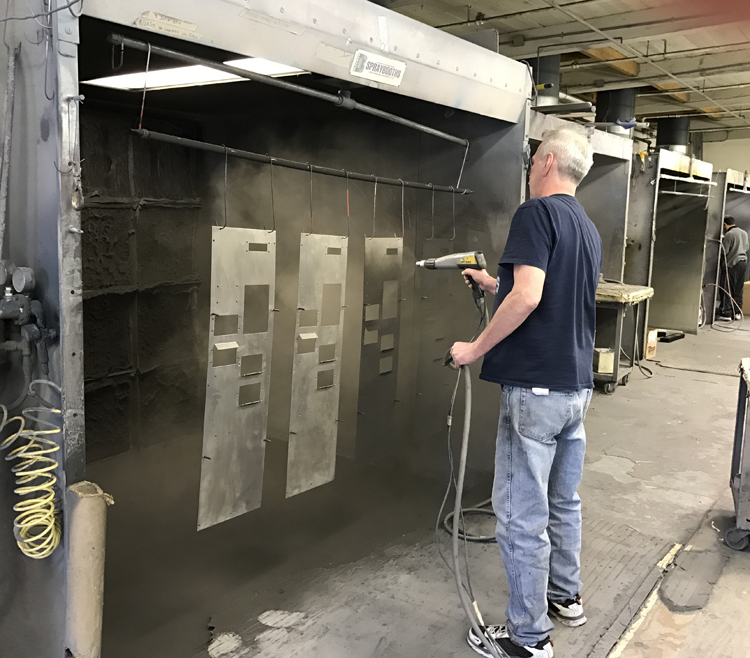 I can't pretend to know exactly what it takes to own a successful self-service laundry, as I've never owned one. However, it's probably not much different than trying to run a business like Triad Design. You want a safe working environment for your employees. And you always want to try to keep your employees happy, because they are indeed the backbone of your products and services.
I believe that you should always and regularly solicit your employees input. How can we better service our customers? How can we run this business more efficiently? What issues are we currently having? Customer service is the key to a successful laundromat. Your customers have other options for doing their laundry – don't give them a reason to change.
What does the future hold for Triad Design?
When we introduced the Model 400 changers several years ago, right from the beginning we offered a large-capacity for coins. However, that wasn't the case with our Model 500 Bill Breakers – owners loved the product but complained about the capacity.
Therefore, a few years ago we added a third currency cassette, which enables the user to either double up on a denomination or dispense three different bills. Going forward, we are currently adding a fourth cassette to add even more capacity.
Over the years, we have continued to introduce value-added software to suit the industry – and we will continue to do so by listening to the needs of our customers. The Model 400 bill recycler unit is a great product, which is evidenced by the number of them we have installed over the years. As for our Model 500 Bill Breakers, we continue to produce and ship more and more of these every year.
What are you most excited about in 2017 and beyond?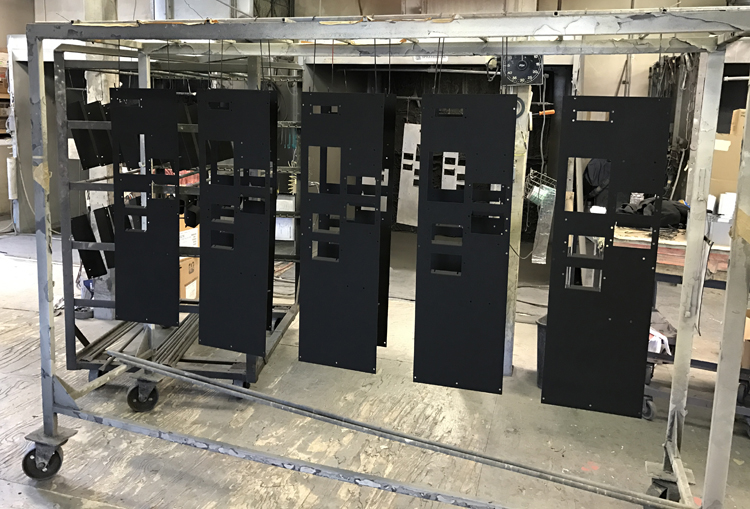 You never know what the future might bring, but it looks like the economy is going to be quite strong in the next few years. This impacts everyone in a positive way. If laundry owners have money to spend, they can buy new equipment with much better technology. Perhaps they also can add our Model 400 changer or Model 500 Bill Breaker.
After all, at some point, it just doesn't make sense to keep putting money into servicing your old change machines, especially when you can install new equipment that both you and your customers will prefer.