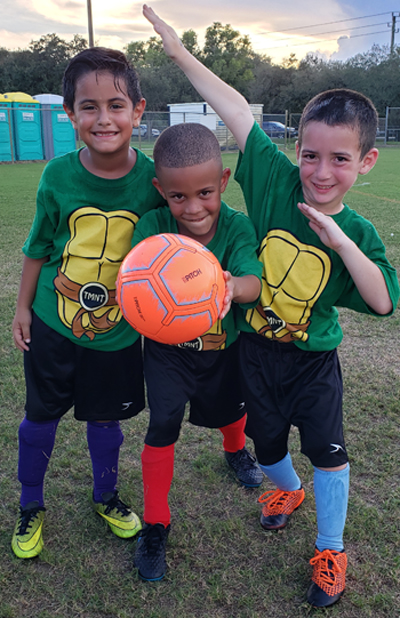 Laundry Owners Warehouse, a distributor based in Ft. Lauderdale, Fla., recently sponsored Panthers FC, a local youth soccer team that finished in third place in the prestigious 3V3Live Soccer Tour's South Florida Spookout Tournament. The event boasted more than 80 teams from across the country.
Panthers FC – based in Davie, Fla., and coached by LOW President Joshua Prager – included players Landon Quallo, Camron Gonzales and Jacob Prager. The team tuned up for the tournament by participating in the city's local youth soccer league.
"I was excited to coach the company's first sponsored soccer team," Prager said. "The kids worked hard to prepare for this tournament. I couldn't be more proud of them. The boys played their hearts out, and they never gave up."
"Laundry Owners Warehouse sponsoring the kids' team motivated them to play hard and give their best efforts," noted Derek Quallo, whose son Landon played for the Panthers. "We appreciate their dedication toward getting the kids interested in sports and personal development."
"Youth sports play an important role in shaping children into successful adults," explained Prager, adding that his company will continue to support area teams in the future.