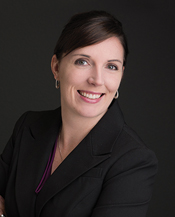 Girbau North America has promoted Pamela Kuffel to the position of director of strategic business efficiencies and solutions. In her new role, she is responsible for partnering with leadership to identify and execute solutions that drive business value and result in sustainable and more profitable performance. Additionally, Kuffel leads initiatives to guide key business decisions and support strategic initiatives.
Since joining GNA in 2004, Kuffel has managed both the finance department and international sales, as well as served as the administrator of Salesforce, GNA's customer relationship management platform.
"Pam has been key to the growth and development of GNA's international sales market and an instrumental part of our sales and finance team," said GNA President Mike Floyd. "Not only did she contribute to the development of CG Financing LLC – to provide finance solutions to our customers and end users – she has been key to growth of GNA's international sales market. We are excited to move her to the next level in her career, where we are confident she will excel."
Kuffel holds a bachelor's degree in finance from the University of Wisconsin-Oshkosh.