Subscribe to PlanetLaundry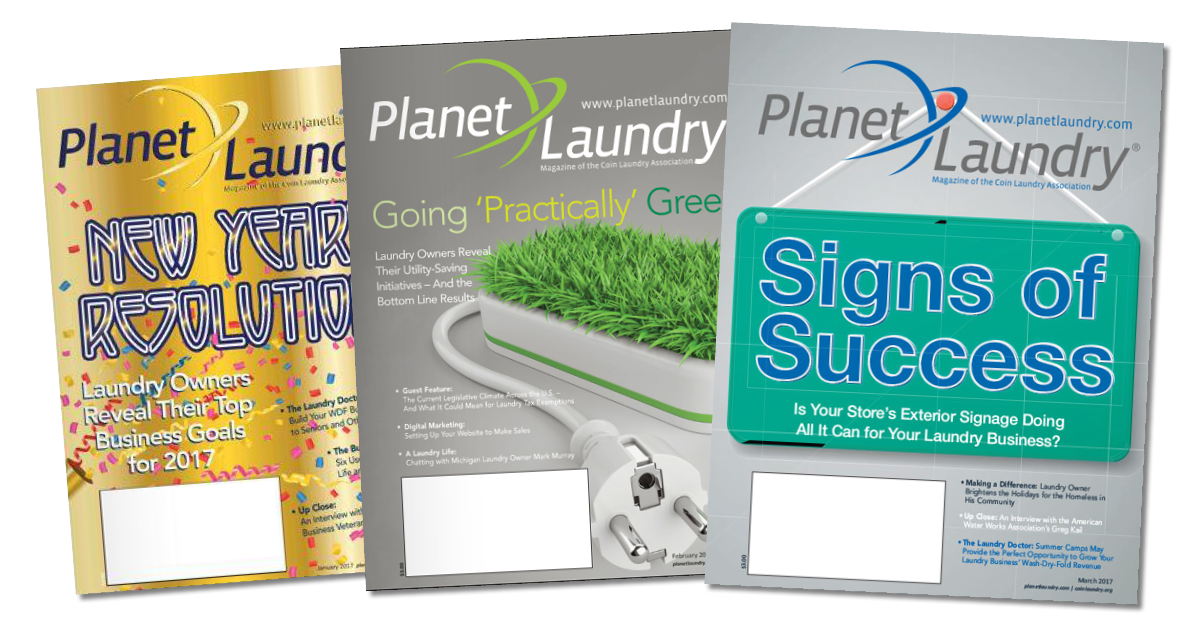 Stay in the Know
Published by the Coin Laundry Association, the PlanetLaundry publications are the most widely read and accessed sources of news and information in the coin laundry industry and are written specifically for today's self-service laundry owners, operators, managers and potential laundry investors.
PlanetLaundry and PlanetLaundry.com are completely free resources and are provided at no cost to subscribers. Coin Laundry Association members receive a subscription automatically with their membership.
PlanetLaundry Magazine
PlanetLaundry covers the latest trends in the industry so that our readers receive the business and industry knowledge they require to remain at the top of their game.
Delivers once a month.
PlanetLaundry Online Edition
Get the digital version of PlanetLaundry before it hits your mailbox!
Delivers once a month.
PlanetLaundry Weekly
Stay up-to-date with what's happening in the laundry industry in between issues of PlanetLaundry Magazine.
Delivers weekly.
PlanetLaundry e-Blast
Receive information from laundry suppliers about the latest products and services that are sure to help you grow your business.
Delivers about twice a month.
Subscribe to PlanetLaundry
Get PlanetLaundry magazine to your door and/or your email inbox by completing this form, and get a universe of information about the laundry industry!