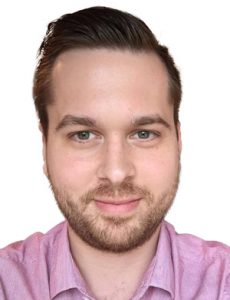 Wash-Dry-Fold POS has named Sales and Marketing Director Ian Gollahon an equity partner in the company. Gollahon started with Wash-Dry-Fold POS in 2016, shortly after the company was established.
"I was focused on fulfilling incoming orders, and I needed somebody to call back a list of laundromat owners who had requested more information on our POS system," explained Wash-Dry-Fold POS President Brian Henderson. "Ian had experience with B2B sales and trade shows, so it seemed like it might be a good fit."
Since then, Gollahon has sold more than 200 of the company's POS systems, accounting for the majority of the systems currently operating in the marketplace, according to Henderson.
"After our resounding success at the 2019 Clean Show this past June, it was clear that we needed him full time," Henderson said. "Our new equity split has enabled him to quit his corporate career and focus on Wash-Dry-Fold POS full time.
"It's amazing how many times I've heard the same story in this industry: 'Got tired of the corporate world and ended up in laundromats.' Here I've seen that narrative play out on the back of a simple product I put together for my family's chain of laundromats. It's just another example of how great the laundry industry can be."