Originally posted – Jan 31, 2014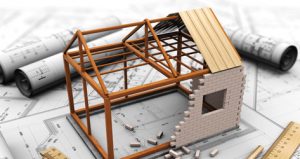 I'm looking to build a new self-service laundry. I already own two stores, and I have time for one more. I think I've found a great location for this new laundry. The area is mostly Hispanic, and there aren't any other laundries within a three-mile radius. It's a moderately to heavily populated site, with a large number of apartment buildings. What do you think?

From everything you've told me, it sounds like a good location on which to build. However, I would look closely into one more crucial aspect of this location: are the majority of the residents there currently employed – and, if so, does it appear that they will be employed in the future.
If people can't find work, they will leave an area and go to where they can make a living. Given the sluggish economy and the shrinking manufacturing sector, a lot of towns have simply dried up when their factories and plants closed up. It can be compared to the days of the Old West, where entire towns would spring up around gold mines. And, as long as the mines were jumping and filled with gold, those towns' economies grew and thrived. However, as soon as the mines were tapped out, nothing but ghost towns were left.
So, if I were you, I would do a bit more homework on the local economy of this area before actually building your next laundromat there.
I have an odor problem at my store. Some days it smells like my sewers are backed up; however, I'm sure they're not. I recently had my lines and my catch basins rodded out and cleaned. In addition, I had my vent pipes rodded from the roof down to the drain. So what's the problem?
It sounds to me like you've done just about everything that's necessary to eliminate such an odor problem. However, the one area that most plumbers – and many laundry owners – tend to miss is rodding out the elbows of the vent pipes that extend out to each washer. Lint can easily become lodged in these elbows, which then won't allow any air to pass to the main line.
I would have those elbows cleaned out as well. This likely will eliminate your odor problem.
I had a "handshake" lease agreement with the owner of the shopping center in which my coin laundry was located. This worked well for years, until the owner declared bankruptcy. The court-appointed attorney evicted me, and he claimed that all of my laundromat equipment is considered to be a part of the "fixtures." As such, the equipment was deemed a part of the real estate, and the attorney demanded that I leave the laundromat in working condition.
The landlord has since sold the center to a new owner – with my laundromat still intact. What do you think of that?
First of all, I'm surprised. Most of the time, landlords want everything removed because it's a bit costly to remove the equipment, especially if they're going to use the premises for some other purpose.
I'm not sure exactly what the laws are in your state. But my understanding is that, in most states, laundry equipment is not considered part of the fixtures. The only claim the landlord would have is on the plumbing to which the laundry equipment was attached, as well as to some of the heating and air conditioning units. However, any type of vending machine or mechanical device should be considered equipment and not a fixture – and therefore be deemed the property of the laundry owner.
I would contact a local attorney immediately.