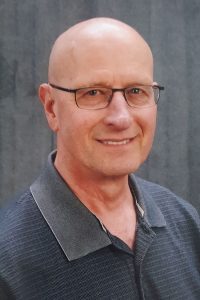 Standard Change-Makers Inc. has named Tom Kozlik its new regional sales representative for the western United States. Kozlik's responsibilities will include working with distributors in all of the industries the company serves – including laundry, car wash, vending and amusement. Kozlik's territory encompasses all of the states west of the Mississippi River, as well as Illinois, Wisconsin and Michigan.
Kozlik spent 22 years with change machine manufacturer Rowe International in various leadership positions, including project management, engineering and sales capacities. He had been active in developing new products and product launches for Rowe, as well as overseeing new employee training and distributor relationships, along with developing new sales opportunities in all coin-operated market segments.
"Tom Kozlik is a recognized leader in the currency change machine industry," said Standard Change-Makers President and CEO James McNutt, Jr. "I'm sure our customers have heard of him, worked with him, or are familiar with him and his work over the past 20 years. We are excited to have a person with his outstanding reputation join our sales team, and help us provide that knowledge and experience in the western U.S. territory."
Kozlik is based in Grand Rapids, Mich.