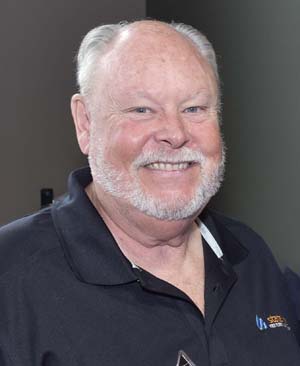 Long-time industry veteran Jim Rogers has announced his retirement. Rogers retires after 20 years as vice president of sales for Statewide Laundry Equipment – with locations in Miami, Orlando, Tampa, Jacksonville and Georgia – and after helping the company build up and evolve the central Florida marketplace.
Among many other accomplishments, Rogers was instrumental in creating and growing SLE's popular spring and fall distributor events – as well as for famously urging attendees to "ooh" and "ahh" as prizes were awarded.
"His fun personality, passion, positive attitude and experience will surely be missed," said Frank D'Annunzio, President. "We wish him the best in his retirement."
David Chadsey will take over as vice president of sales, with expanded responsibilities to include the company's Georgia and Carolina territories.