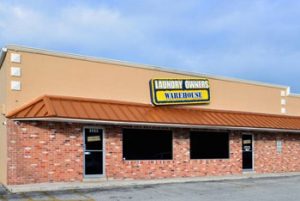 Laundry Owners Warehouse, based in Ft. Lauderdale, Fla., recently expanded its facility to 18,000 square feet, marking the sixth expansion for the distributorship, and thus "paving way for more sustainable and centralized operations, as well as better solutions for its partners," according to the company.
The new expansion will enable Laundry Owners Warehouse to offer improved services to its customers and to deliver more products across the country, LOW President Joshua Prager explained.
"Our aim with this expansion is to strengthen our operations and services to provide state-of-the-art solutions to 'laundroteurs' and customers alike," he said. "We had been considering an expansion for a long time. The timing felt right and the need for having a bigger facility came naturally, aligning with Laundry Owners Warehouse's growth and family of laundromat owners who trust us."
The company plans to use the upgraded facility to further expand its used equipment refurbishing process in a move toward promoting sustainable business standards.
"Many of our laundromat partners are now choosing to buy refurbished equipment because it comes at a comparatively lower price, but with trust and assurance from Laundry Owners Warehouse," Prager added. "Our commitment to quality and sustainability is being realized with this expansion."