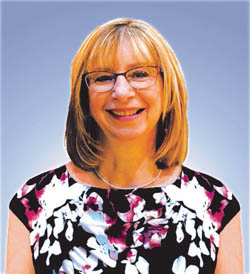 The Board of Directors of the Textile Care Allied Trades Association has named Leslie Schaeffer as the organization's new chief executive officer, effective January 1, 2020. Schaeffer, TCATA's current president, owns BPS Communications, which publishes National Clothesline and manages three regional drycleaning and laundry association trade shows. She takes over following the death of longtime CEO David Cotter, who had served in the role since 1993.
In addition, TCATA's President-Elect Fred Schwarzmann will replace Schaeffer as the association's president. Schwarzmann is chairman and CEO of the A.L. Wilson Chemical Co.
The Board also promoted Office Manager Luci Ward to the position of business manager. Her responsibilities will include helping to create a more member-driven culture within the association, as well as supporting the goals and objectives of TCATA's strategic plan.
The Board offered a special thank you to Schaeffer, Ward and Past President Bill Odorizzi of Sankosha USA for their work during the association's transitional period.
TCATA will celebrate its 100th anniversary on April 29 through May 2, 2020, at its Annual Conference in Hilton Head Island, S.C.