CLA COVID-19 Update
The Coin Laundry Association closely monitors updates regarding the coronavirus pandeminc. Click here to learn more and access resources.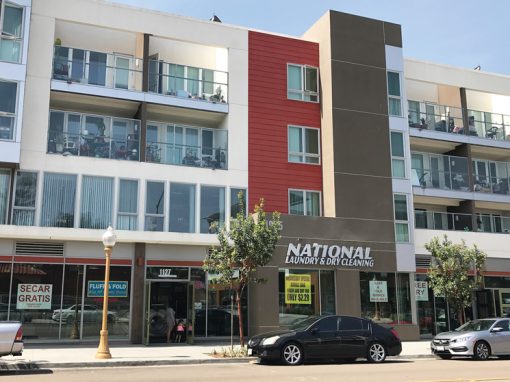 Maximizing Turnover, Revenue and Profit In many urban settings, utility, real estate and rent costs are on the rise, which makes doing business there tricky. Luckily, for the vended laundry owner, there are many concrete ways to effectively combat costs, while...
New York City laundromat operators and potential investors – as well as other small-business owners and area residents – have an extra reason to give thanks this holiday week. New York Governor Andrew M. Cuomo has announced an agreement with National Grid to...
How to Respond When a New Laundry Business Enters Your Market Bill Gates has carved into his desk a quote by Andy Grove, one of the founders of Intel. It states: "Success breeds complacency… complacency breeds failure." This may sound strange or surprising, but there...
Eastern Funding recently hosted its inaugural Women's Business Leadership Conference in New York City. The event, with a theme of "Empowered Leadership," brought together academics, entrepreneurs and other business professionals with the goal of shining the spotlight...
Register now to attend the last CLA Connect LIVE events planned for 2019. The events are open to current and potential store owners, as well as distributors and manufacturers. CLA Connect LIVE – Ohio December 4 in Cincinnati "Top 10 Trends in Vended Laundry,"...
The Coin Laundry Association, in collaboration with American Marketing & Publishing LLC, will present the webinar – "2020 Visibility for Your Laundry Online: A Powerful Web Presence to Start the New Year" – on December 3, from 11 a.m. to 12 p.m. (CST). Ashley...
The Board of Directors of the Textile Care Allied Trades Association has named Leslie Schaeffer as the organization's new chief executive officer, effective January 1, 2020. Schaeffer, TCATA's current president, owns BPS Communications, which publishes National...
Huebsch recently named Glenn Catlin and Rowena Garcia its Store Owners of the Quarter. The couple saved thousands of dollars revitalizing their Texas laundromat with energy-efficient washers and dryers. Catlin and Garcia own and operate Las Lavanderia, a...
Alliance Laundry Systems has announced that its subsidiary – Speed Queen Laundry Franchise, LLC – is now offering Speed Queen-branded laundromat franchises in nearly every state in the U.S. This opportunity is currently being offered through select distributors, as...
For Many of Today's Vended Laundry Owners, It's No Longer a 'Cash-at-All-Cost' Business An exciting movement is taking hold within the vended laundry industry. More and more laundries are serving as community hubs, where giving back is as important as receiving....
Laundry Owners Warehouse, based in Ft. Lauderdale, Fla., recently expanded its facility to 18,000 square feet, marking the sixth expansion for the distributorship, and thus "paving way for more sustainable and centralized operations, as well as better solutions for...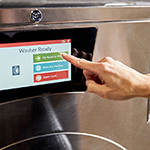 Untouchable ROI from Speed Queen®
Not all equipment upgrades are created equal. See what's possible with technology specifically made to elevate your store experience and move the needle in revenue.
Webinar: Why Choose the Laundry Business
Are you an entrepreneur looking for a new business venture? Join CLA for this panel discussion with expert laundry owners if you are considering opening a laundromat.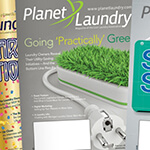 Subscribe to PlanetLaundry
Get America's #1 magazine for the self-service laundry industry delivered to your door or your email every month! Get your FREE subscription by clicking here.
America's #1 Resource for Vended Laundry News & Info
PlanetLaundry is the official publication of the Coin Laundry Association and is trusted by thousands to deliver the latest news and industry-specific topics for laundry owners and professionals.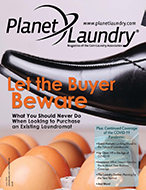 This Month's Issue
Let the Buyer Beware:

 

What You Should Never Do When Looking to Purchase an Existing Laundromat
Guest Feature:

 

Looking Ahead to the Future of Laundromats
Up Close:

 

HR in the Age of COVID-19
Insurance:

 

What Owners Need to Know About Their Business Coverage
The Laundry Doctor: Planning for the New Normal
And more…
THE LATEST ON LAUNDROMATS
Industry News
"Change is inevitable; growth is optional." – John C. Maxwell Happy New Year! As we enter a new year and a new decade, the Coin Laundry Association is looking forward to celebrating its 60th anniversary in 2020. Video Of course, we're understandably proud of this long...
EVI Industries Inc., headquartered in Miami, recently executed a definitive merger agreement to acquire all of the outstanding shares of Laundry Systems of Tennessee and its affiliates. Terms of the acquisition were not disclosed. However, consideration of the...
Laundry Owners Warehouse has released more videos focused on maintaining and servicing commercial laundry equipment. These latest additions to the distributor's video series bring the total to 1,467 videos now available online for laundromat owners to help them better...
Pictured above: The CLA would like to send a big thank you to its most loyal Connect LIVE attendee, King Lee (left) of Dexter Laundry Inc., who attended the most events in 2019! The new CLA Connect LIVE program officially launched this past January – with the goal of...
Pictured above, from left: Kristi Williams, Oshkosh Express Laundry Center, manager; Molly Yatso-Butz, Aurora Health Care Foundation, North Region, foundation coordinator; and Liz Knoll, Oshkosh Express Laundry Center, assistant manager. Oshkosh Express Laundry...
FROM YOUR FAVORITE INDUSTRY EXPERTS
Columns
FROM THE PAGES AND STUDIO OF PLANETLAUNDRY
Highlights
No Results Found
The page you requested could not be found. Try refining your search, or use the navigation above to locate the post.
If you're reading this, you are – simply by virtue of doing so – among the cream of the crop. You are someone who is willing to dig deep to find every little nugget that can further reinforce your commitment to your chosen place in our industry. More importantly, it...
As any store owner will tell you, one of the toughest parts of running a vended laundry business is hiring – and then hanging onto – quality attendants. However, one of the ways some laundromat operators are overcoming this hurdle is by providing performance...
HAVE QUESTIONS? WE HAVE ANSWERS.
Contact Us