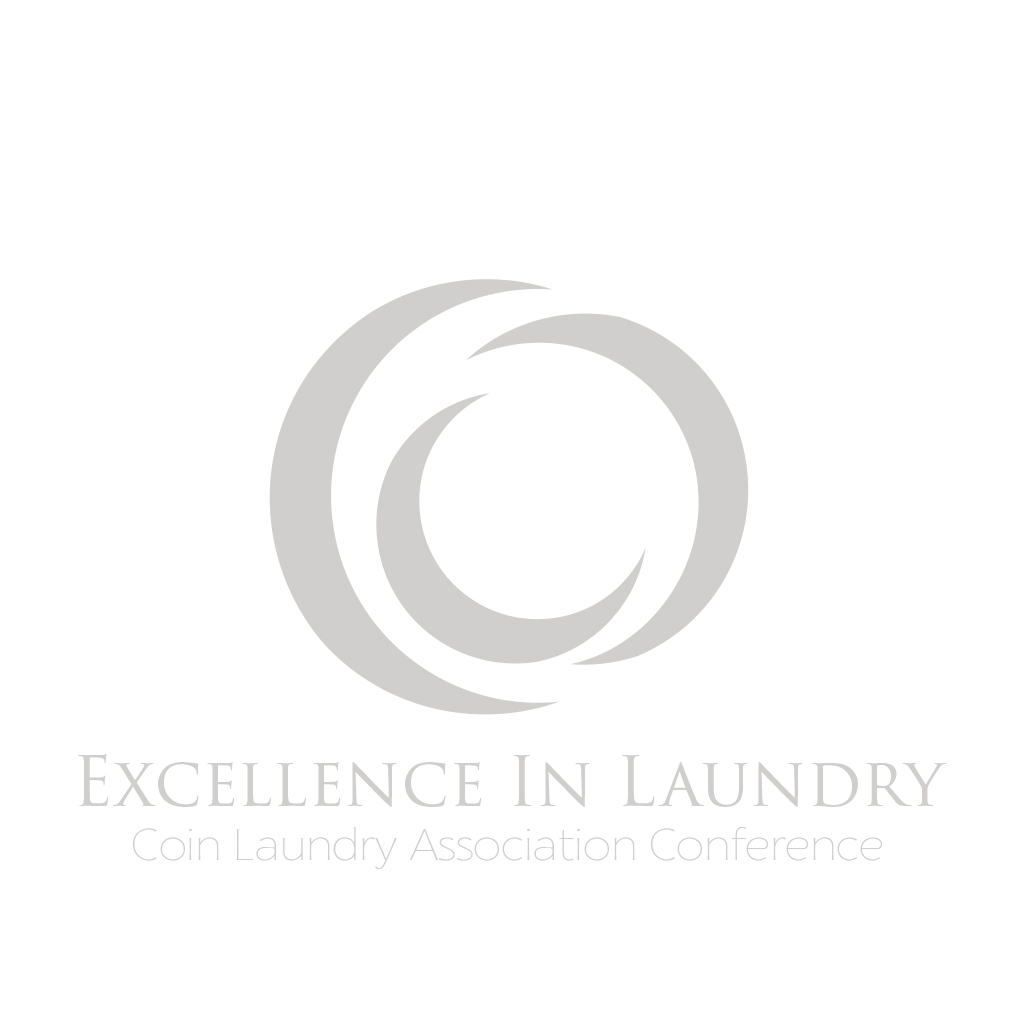 Ready for Excellence 2020?
Registration is now open for the CLA's Excellence in Laundry Conference with inspiring speakers and networking in San Diego May 13-14. Get your tickets to Excellence today!
Bruny Costantino and George Gautreaux OLE Super Coin Laundry Allentown, Pa.Before Getting into the Laundry Business…Costantino and Gautreaux also own several daycare operations, as well as additional retail businesses.Store OpeningMay 19, 2017Business HoursOLE Super...
Mulberrys Garment Care, an eco-friendly laundry and drycleaning provider, has announced its expansion into Dallas. The company also has a presence in the Minneapolis and San Francisco markets. In Dallas, the company will offer on-demand service via its mobile app,...
Last month, laundry industry veteran Corey Simonson launched Clean Return USA, a nonprofit endeavor created specifically to help the commercial laundry industry fill job openings with former soldiers, sailors, airmen, and Marines cycling out of the military. The sole...
Continental Girbau Inc. recently welcomed three new team members: National Accounts Manager Kylie McArthur, Consumer Financing Associate Grant Meerdink and Technical Services Manager Shannon Rose. McArthur develops and executes strategies for achieving national...
EnviroStar, Inc., headquartered in Miami, recently announced that it has executed a definitive purchase agreement to acquire substantially all of the assets and certain liabilities of Houston-based Scott Equipment, Inc. for $13 million - half of which will be paid in...
Chicago-based drycleaning startup Pressbox is being acquired by consumer goods giant Procter & Gamble, according to the two companies. However, the terms of the deal were not disclosed. Pressbox - launched in 2013 by entrepreneurs Vijen Patel and Drew McKenna -...
Laundry One will hold an open house on September 20 at the company's headquarters in Canal Winchester, Ohio. This free event is being held to help educate store owners and potential investors about the latest products available from Dexter Laundry and other industry...
Due to the high cost of water, I recently eliminated the last two rinses on all of my washers. My machines are now set to deliver a prewash, a wash cycle, and one rinse cycle. Did I make a mistake, or is everyone doing this these days? Honestly, I don't know of any...
Eight Sure-Fire Tips for Maximizing the Impact and Effectiveness of Your Laundry's Marketing BudgetMarketing means money out of pocket, but it's essential to the revenue growth of your laundry business. So, when making a marketing investment, be sure to get the...
Owners Open Up About Their Professional Backgrounds Prior to Running Their StoresJust taking a wild guess here – but it's probably likely that the vast majority of those of you reading this sentence right now never thought you would ever in a million years be in (or...
The Industry's Leading Operators Descend on Southwest Florida for a High-Tech Look at an Evolving BusinessMore than 200 of the nation's leading laundry owners and industry executives recently joined their peers for two days of high-level networking and progressive...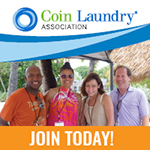 Join the Coin Laundry Assocation
Learn about the benefits of being a CLA member and becoming part of the largest trade association for the self-service laundry industry.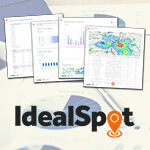 Demographic Reports by IdealSpot
The CLA has partnered with IdealSpot to present more robust demographic reports for researching laundry locations.
Click to learn more.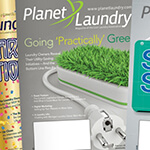 Subscribe to PlanetLaundry
Get America's #1 magazine for the self-service laundry industry delivered to your door or your email every month! Get your FREE subscription by clicking here.
America's #1 Resource for Vended Laundry News & Info
PlanetLaundry is the official publication of the Coin Laundry Association and is trusted by thousands to deliver the latest news and industry-specific topics for laundry owners and professionals.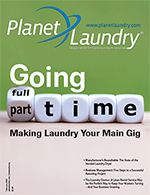 This Month's Issue
Manufacturers Roundtable: The State of the Vended Laundry Dryer
Business Management: Five Steps to a Successful Retooling Project
The Laundry Doctor: A Linen Rental Service May be the Perfect Way to Keep Your Washers Turning – And Your Business Growing
and more…
THE LATEST ON LAUNDROMATS
Industry News
Laundrylux, headquartered in Inwood, N.Y., has acquired the assets of California-based Golden State Laundry Systems. "We are thrilled to partner with Mike and Laura Hurrell and the Golden State team in San Diego, Los Angeles and the Bay Area to serve the...
It's a Win-Win: New Deal to Create Enhanced Industry Event, While Building a Stronger Trade Association The Clean Show Executive Committee has announced that it has finalized a deal to sell the biennial industry event to Messe Frankfurt, the largest trade show and...
As we move forward into 2019, the industry will see a significant shift in how the Coin Laundry Association operates and the educational products and resources it produces. Every change is part of the CLA Board of Directors' long-term plan to grow and enhance the...
Another year has come and gone faster than I could have imagined. Many times, I think about my mother, who is in her 90s, talking about how "time flies by so fast" that she couldn't imagine how it could ever get any faster the next year – but that it always does. What...
More than 1,000 pounds of clothes and linens were recently washed and dried at no charge at the Laundry Land laundromat in the Aragona Village Shopping Center in Virginia Beach, Va. On October 23, Laundry Land hosted a LaundryCares-sponsored free laundry day, which...
FROM YOUR FAVORITE INDUSTRY EXPERTS
Columns
FROM THE PAGES AND STUDIO OF PLANETLAUNDRY
Highlights
No Results Found
The page you requested could not be found. Try refining your search, or use the navigation above to locate the post.
No Results Found
The page you requested could not be found. Try refining your search, or use the navigation above to locate the post.
HAVE QUESTIONS? WE HAVE ANSWERS.
Contact Us