CLA COVID-19 Update
Coin Laundry Association (CLA) is closely monitoring coronavirus (COVID-19) updates from the Centers for Disease Control (CDC) and other appropriate national and local public health authorities.  CLA's top priority is the health and well-being of our members and their customers. Learn more and access resources by clicking the button below.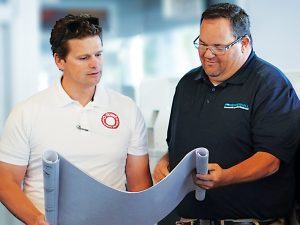 Utah Landlord Discovers New Success in the Laundromat Industry In 2006, the housing market was starting its quick descent, and rumors of a recession were beginning to rumble. It was during this time that Joe Jepsen decided to make a big move and buy enough properties...
Commercial and industrial laundry equipment manufacturer Girbau has appointed Serge Joris as the company's new president. Joris' professional career spans more than 25 years of working internationally in key roles at companies in the technology and industry sectors....
Five Steps to a Successful Retooling Project Since opening my first laundromat – O-Town Laundry in Salt Lake City – approximately five years ago, I've retooled three more stores, am currently building two stores and have three more waiting in the wings. Working with...
Western State Design has announced that it will host free service seminars in April. These events were created to help vended laundry operators learn best practices for the optimal operation and maintenance of their Dexter Laundry equipment. The training sessions will...
Every two years, the Coin Laundry Association hosts the Excellence in Laundry Conference, drawing hundreds of laundry industry professionals from across the country. The 5th biennial Excellence in Laundry Conference will bring world-class speakers and industry...
Current and potential store owners, as well as laundry equipment distributors and manufacturers, gathered in Hackensack, N.J., on February 5 to network, enjoy a nice meal and sharpen their business knowledge at the most recent CLA Connect LIVE event. The program...
Leading Manufacturers Weigh In on the Current State of the Vended Laundry Dryer – And Its Impact on Today's Laundry Owners and Customers What's really new with dryers and drying? Dryers and the very act of drying clothes and other items, by definition, represent half...
Laundry pickup-and-delivery service HappyNest has expanded into the Lexington, Ky., market. "As we build our brand in the southeast region, we have several key markets where we want to find the best operators, and Lexington is one of them," said HappyNest founder John...
Making Laundry Your Main Gig As a part-time business on the side, a laundromat certainly checks off several of the boxes – from such tangible advantages as being a cash business with flexible scheduling for the owner, to requiring no product inventory and (depending...
A Linen Rental Service May be the Perfect Way to Keep Your Washers Turning – And Your Business Growing Traditionally, when we speak of doing commercial accounts work in a laundromat setting, we're most often talking about customer-owned goods. This is where the...
Laundry pickup-and-delivery service HappyNest has launched a new location in Nashville. "Nashville has quickly become one of the hottest spots in the country, and we wanted to be a part of the action," said HappyNest founder John MacKrell. "The Wash House has quickly...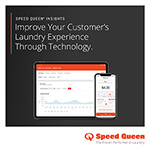 Leverage Technology for Profit Growth
Transform your store's customer experience using technology that can help you attract and retain a strong customer base and earn more revenue.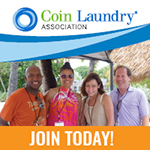 Join the Coin Laundry Assocation
Learn about the benefits of being a CLA member and becoming part of the largest trade association for the self-service laundry industry.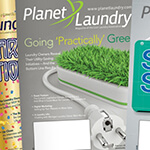 Subscribe to PlanetLaundry
Get America's #1 magazine for the self-service laundry industry delivered to your door or your email every month! Get your FREE subscription by clicking here.
America's #1 Resource for Vended Laundry News & Info
PlanetLaundry is the official publication of the Coin Laundry Association and is trusted by thousands to deliver the latest news and industry-specific topics for laundry owners and professionals.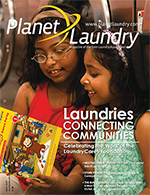 This Month's Issue
Laundries Connecting Communities: Celebrating the Work of the LaundryCares Foundation
Meeting Families Where They Are: The Powerful Role of Laundromats
Store Profile: New Texas Laundry Embraces Its Community from Day One
The Business Mind: Corporate Social Responsibility is More Than Just a Buzzword These Days – And
It's Not Just for Big Corporations Either
and more…
THE LATEST ON LAUNDROMATS
Industry News
SPYNR has appointed Trey Bowden its new project manager. Bowden, who joined the digital marketing firm late last year, is already helping manage client campaigns and projects, according to company owner and founder Dennis Diaz. Bowden brings to SPYNR more than 20...
Girbau North America recently welcomed several new team members. They are: Jacob Bruneau, shipping and receiving specialist; Amy Bartol, consumer finance associate; Anjelynn Coyne, inside sales associate; Brett Lobajeski, GNA technical field support specialist; and...
Laundry pickup-and-delivery service HappyNest recently expanded into Florida's Broward County market. "We have been very successful at finding the best partners in the Florida market, and Lon Gopie is no different," said HappyNest founder John MacKrell. "He has built...
The Coin Laundry Association has released "The Best of Wash with Wally," a printed collection of many of the highlights of PlanetLaundry magazine's popular and long-running garment care column, "Wash with Wally. The monthly Q&A column is written by laundromat...
A Video Invitation CLA President and CEO Brian Wallace gives a brief overview of what you can expect at the 2020 Excellence in Laundry Conference. Best of the Best The 2020 Excellence in Laundry Conference will bring together top laundry professionals,...
FROM YOUR FAVORITE INDUSTRY EXPERTS
Columns
FROM THE PAGES AND STUDIO OF PLANETLAUNDRY
Highlights
The Best Way to Keep Up with Today's Fast-Paced Online World The internet is different today than it was yesterday. And it will change again tomorrow. Just go check out your Facebook feed – or inbox! You've likely got a completely different look, and that's just on...
To Grow Your Vended Laundry Business, Focus on Four Key Factors Here's a fact that shouldn't surprise you by now: More than half of all purchases are influenced by a digital presence. You, your neighbors and the strangers across town are all Googling (and maybe...
For two days this past March, the somewhat esoteric worlds of early-childhood education and library science intersected with the pragmatic, bottom-line business of laundromat ownership. Strange bedfellows, indeed. It's a partnership that, at first glance, maybe...
I'm very fortunate that my career with the Coin Laundry Association has enabled me to travel internationally to the trade shows that serve our industry worldwide. Each of these opportunities yield great returns, as I learn more about the business and build...
HAVE QUESTIONS? WE HAVE ANSWERS.
Contact Us