America's #1 Resource for Vended Laundry News & Info
PlanetLaundry is the official publication of the Coin Laundry Association and is trusted by thousands to deliver the latest news and industry-specific topics for laundry owners and professionals.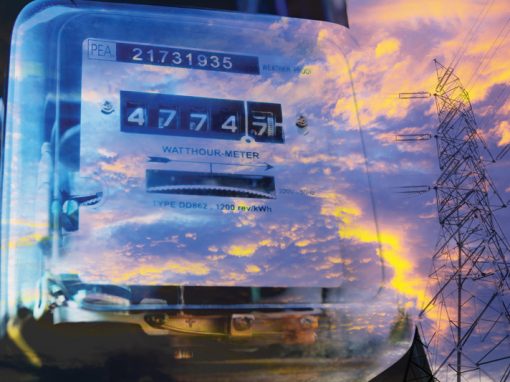 A Look at the Current Utilities Markets – And What Laundry Owners Are Doing to Control Costs Natural gas futures collapsed to a 25-year low below $1.50 per MMBtu in late June, due in part to an ongoing supply glut made worse by the coronavirus-induced drop off in...
Mastering the Uncertainties of Laundromat Ownership "Ninety-five percent of thought, emotion and learning occur in the unconscious mind without our awareness." – Dr. Gerald Zautman, Professor Emeritus, Harvard University It's a well-accepted fact that all business...
Speed Queen recently launched a podcast called Laundromat Insights, which has been developed to educate and entertain both laundry industry veterans and newcomers, according to the company. The podcast will leverage industry experts and laundry owners to offer advice...
In this episode you will hear our editor Bob Nieman interview Tim McNichols of LIG Solutions, the newest healthcare insurance program added to CLA Business Solutions. You can read the entire story, "Here's To Your Health" in the December 2020 edition of the...
Working with a Broker to Buy or Sell Your Next Laundromat With some 30,000 laundromats in the United States – give or take – there are stores perpetually being bought and sold in nearly every market throughout the country. This is where a reputable laundry broker...
Knowing Your Audience is the Key to a Strong Advertising Message It's a fact that many laundromat owners love to advertise. And it's equally true that several of these operators, unfortunately, do so incorrectly – thus, spending large sums of money for very little...
Laundry pickup-and-delivery service HappyNest Inc. has named Bill Doll its new chief technology officer. Most recently, Doll served as senior vice president and CTO at Ipswitch Inc., prior to the company's sale to Progress Software in 2019. For the last 12 months,...
Continental Girbau West, headquartered in Santa Fe Springs, Calif., recently hosted "Laundromat Cleaning by Design," an educational presentation for laundromat owners. The session focused on cleaning and disinfecting hard surfaces, choosing the proper chemistry for...
The Coin Laundry Association could not end our Month of Thanks without recognizing our most valuable asset – our volunteers. From the members who contributed their time to LaundryCares events to those who have served as speakers for our events or authors of articles...
Commercial laundry equipment distributor PWS recently added four new members to its laundry services team, which boasts more than 250 years of industry experience. The new staffers will enable PWS to provide its customers with more localized and personal service from...
As the Coin Laundry Association celebrates the third week in our "Month of Thanks" to show our appreciation for our members and the industry, we would like to recognize some of our members across the country and the ways they have graciously given back to their...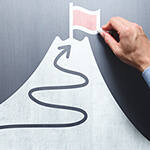 Creating a Winning Business Plan Webinar
Attend this program to learn what factors need to be included in a good business plan and leave with a template that will help you get started creating your winning plan.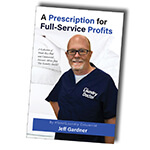 A Prescription for Full-Service Profits Book
PlanetLaundry Editor Bob Nieman collected some of the best articles of Wash-Dry-Fold and commercial accounts Advice from Jeff Gardner, 'The Laundry Doctor' in this book. Get your copy!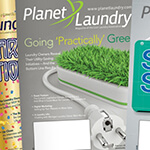 Subscribe to PlanetLaundry
Get America's #1 magazine for the self-service laundry industry delivered to your door or your email every month! Get your FREE subscription by clicking here.
CLA COVID-19 Update
The Coin Laundry Association closely monitors updates regarding the coronavirus pandeminc. Click here to learn more and access resources.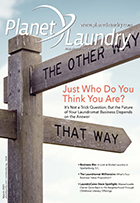 This Month's Issue
Just Who Do You Think You Are: 

It's Not a Trick Question, But the Future of Your Laundromat Business Depends on the Answer

Business Bio

: A Look at Rocket Laundry in Spartanburg, S.C.

The Laundromat Millionaire

: What's Your Business' Value Proposition?

LaundryCares Store Spotlight

: Massachusetts Owner Gives Back to HIs Neighborhood Through Childhood Literacy Options

And more…
THE LATEST ON LAUNDROMATS
Industry News
Laundry pickup-and-delivery service HappyNest has expanded its reach into Omaha, Neb. "We have several laundry owners who have been using our Springboard platform to manage their local pickup-and-delivery service and who have been very successful growing this piece of...
EVI Industries Inc., headquartered in Miami, has executed a definitive purchase agreement to acquire Eastern Laundry Systems, a laundry equipment distributor based in Taunton, Mass. This acquisition is consistent with EVI's strategy "to build the largest and most...
The Coin Laundry Association recently welcomed two highly respected industry leaders to its Board of Directors for 2021. Those new directors are laundromat owner Yvette Morton Williams of Conyers, Ga., and distributor Alex Harris, president and CEO of Professional...
A group of business leaders has come together to establish Clean Ventures, the first venture capital fund dedicated solely to the laundry industry. The fund's management team is led by Alex Weiss, founder and CEO of Clean Rite Centers, a laundromat chain that has...
Speed Queen recently launched a podcast called Laundromat Insights, which has been developed to educate and entertain both laundry industry veterans and newcomers, according to the company. The podcast will leverage industry experts and laundry owners to offer advice...
FROM YOUR FAVORITE INDUSTRY EXPERTS
Columns
"Once you learn to read, you will be forever free." – Frederick Douglass You've likely had a few pressing issues on your mind these last several months. Namely, the health and well-being of your family, employees and customers – not to mention, quite possibly, that of...
read more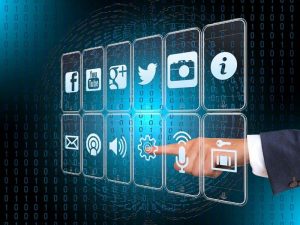 What Marketing Methods are Right for Your Laundromat in 2020 and Beyond? Digital marketing is the future, right? As someone on the frontlines of digital marketing for the laundry industry, I certainly believe that to be true – but that doesn't mean you should change...
read more
FROM THE PAGES AND STUDIO OF PLANETLAUNDRY
Highlights
To Grow Your Vended Laundry Business, Focus on Four Key Factors Here's a fact that shouldn't surprise you by now: More than half of all purchases are influenced by a digital presence. You, your neighbors and the strangers across town are all Googling (and maybe...
These Four Growing Technologies and Promotional Methods Deserve Your Attention The marketing industry is relentless, and it likes to think big. Every year, new technologies and marketing methods emerge that seek to make it easier for businesses like yours win new...
"Call me crazy, but I like to see other people happy and succeeding. Life is a journey, not a competition." I read that quote years ago on a billboard somewhere, and it just resonated with me. So, when I became a CLA Board member, I knew my purpose was to help others...
"Change is inevitable; growth is optional." – John C. Maxwell Happy New Year! As we enter a new year and a new decade, the Coin Laundry Association is looking forward to celebrating its 60th anniversary in 2020. Video Of course, we're understandably proud of this long...
HAVE QUESTIONS? WE HAVE ANSWERS.
Contact Us