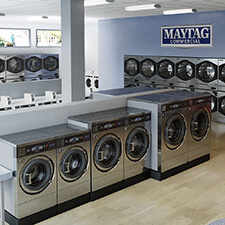 Start Your Commercial Laundry Business
Click to download the new guide from Maytag® Commercial Laundry, with tips on making your new investment successful once you've decided to make the vended laundry leap.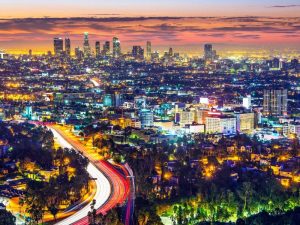 L.A. Laundry Owner Ronnie Morales Discusses Operating in a Dense, Urban Marketplace Ronnie Morales currently owns two Laundry 360 locations in Carson, Calif., which is located just outside of downtown Los Angeles. A former insurance agent for State Farm, Morales knew...
In a move to solidify its place as a complete, full-service commercial laundry distributor, PWS has hired long-time industry veteran Alfredo Duque of AMD Card Solutions. AMD specializes in the installation and service of payment systems in the vended laundry and...
Maximizing Turnover, Revenue and Profit In many urban settings, utility, real estate and rent costs are on the rise, which makes doing business there tricky. Luckily, for the vended laundry owner, there are many concrete ways to effectively combat costs, while...
Royal Quality Laundry, a full-service laundry company based in Malibu, Calif., has been awarded a $10,000 grant to help rebuild the business after last year's wildfires devastated a good portion of L.A. County. "We lost about 80 percent of our business after the...
Spynr, Inc. – a leading marketing company serving the vended laundry industry – has announced that its team will be building free websites for laundromat owners. "Everyone needs a website these days, but for some it's still hard to justify the cost," said Spynr...
The Alliance Laundry Systems Genuine Parts warehouse in Ripon, Wis., is celebrating five years with no lost-time accidents. The facility sends out 134,000 shipments per year, or 670,000 shipments over that five-year period, according to the company. "One year with no...
Register now to attend the following CLA Connect Live events planned for the next two weeks. The events are open to current and potential store owners, distributors and manufacturers. CLA Connect LIVE – Kansas September 18 in Wichita, Kan. "Ideas to Generate...
Eastern Funding, LLC, will host the next three events in its series of laundry improvement workshops in the San Francisco area, Dallas and Houston. All three workshops are free of charge and will take place in October. The schedule is as follows: October 3 510...
Aaxon Laundry Systems, based in Ft. Lauderdale, Fla., has added industry veterans Cindy Walker and Jake Hake as multi-housing account executives in the company's Tampa and Orlando offices, respectively. Walker has more than 20 years of commercial sales experience in...
The Laundry Chute, LLC, has expanded its collegiate services in Pittsburgh and beyond for the 2019-20 school year, providing "peer-to-peer, on-demand laundry ecosystems to increase campus machine uses," according to the company. To bolster its offerings, The Laundry...
Eastern Funding hosted a capacity crowd at its most recent Laundry Improvement Workshop in Melville, N.Y. This event, which was the fifth in the series, was attended by a cross section of the laundry industry – including owners, potential investors, local distributors...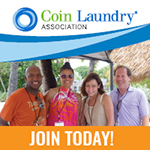 Join the Coin Laundry Assocation
Learn about the benefits of being a CLA member and becoming part of the largest trade association for the self-service laundry industry.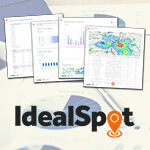 Demographic Reports by IdealSpot
The CLA has partnered with IdealSpot to present more robust demographic reports for researching laundry locations.
Click to learn more.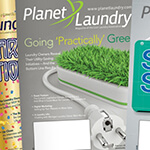 Subscribe to PlanetLaundry
Get America's #1 magazine for the self-service laundry industry delivered to your door or your email every month! Get your FREE subscription by clicking here.
America's #1 Resource for Vended Laundry News & Info
PlanetLaundry is the official publication of the Coin Laundry Association and is trusted by thousands to deliver the latest news and industry-specific topics for laundry owners and professionals.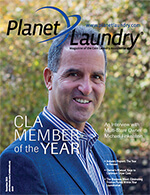 This Month's Issue
CLA Member of the Year: An Interview with Multi-Store Owner Michael Finkelstein
Industry Report: The Year in Review
Owner's Manual: Keys to Optimum Dryer Care
The Business Mind: Eliminating Friction Points Within Your Laundromat
and more…
THE LATEST ON LAUNDROMATS
Industry News
Alliance Laundry Systems has announced that it will serve customers for its Speed Queen and UniMac commercial brands direct in the state of Texas. The announcement comes as Alliance marks its second acquisition in Texas, following the recent purchase of Commercial...
Here Are Some States to Watch… Along with Predictions for 2020 In 2019, state lawmakers across the country introduced 25 bills aimed at expanding their sales tax bases to services. Although just one of these proposals became law (a Washington Business and Occupation...
Register now to attend the following CLA Connect LIVE events planned for the next two weeks. These events are open to current and potential store owners, as well as distributors and manufacturers. CLA Connect LIVE – Georgia October 15 in Atlanta "Natural Gas...
The Coin Laundry Association has released the 23rd annual Industry Survey of vended laundry owners nationwide. For more than 20 years, the CLA has commissioned Readex Research, a nationally recognized independent research company, to conduct an industrywide survey of...
The Coin Laundry Association now offers two different payment options and auto-renewals for annual membership dues for current and future store owners. The association launched new technology systems in early 2019 that feature various capabilities for membership...
FROM YOUR FAVORITE INDUSTRY EXPERTS
Columns
FROM THE PAGES AND STUDIO OF PLANETLAUNDRY
Highlights
No Results Found
The page you requested could not be found. Try refining your search, or use the navigation above to locate the post.
Five Keys to Measuring Your B2B Marketing StrategyOur world is run by numbers.We don't always see them though. In fact, we rarely ever see them, but they're there.They run our business. Power our homes.Our professional lives are inundated with finding a way to make...
Here Are the Keys to Establishing and Growing Your Laundry Business' Brand IdentityWhat is a brand and why is it critical to the success of a business? What factors must be considered when establishing a brand and brand identity? How is your brand communicated?...
HAVE QUESTIONS? WE HAVE ANSWERS.
Contact Us